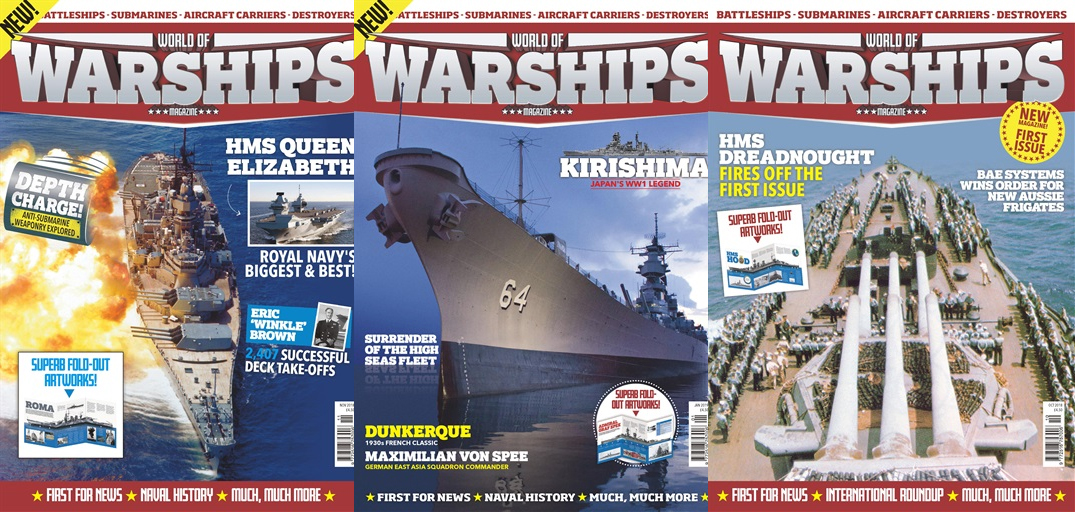 WORLD OF WARSHIPS MAGAZINE
Warships have maintained a presence on the battlefield since the earliest days of sea-faring, with the Naval powers from around the world contributing to many great battles at sea.

This new 56-page magazine launched in September 2018 will cover such battles and battleships starting with the steel-clad warships of the 1900s, up to the modern day rulers of the seas – the highly sophisticated aircraft carriers and submarines of today.

We will have a Naval news section from around the world, features on famous people, conflict at sea, fascinating historical accounts and exciting places of interest that you can visit today. World of Warships will also feature some excellent naval paintings from the brushes and easels of leading Naval artists, plus superb, highly detailed, fold-out, triple gatefolds, featuring profile artworks in every issue, created by Andrew Hay.

The main thrust will of course be warships, encompassing destroyers, dreadnoughts, frigates, carriers, submarines et al, and their place in global naval history. Don't miss an issue, subscribe today...see details of the latest offer below.


---
Subscribe Now! Save 20% and choose your free Die Cast Model!

These fantastic models reflect the magnificence of the huge battleships that fought in World War 2. With accurate modelling of the hull and superstructure, each model depicts the sheer power that these vessels brought to every engagement. As conversation pieces or point of reference, theses models deserve a place on the desk of eveery maritime enthusiast.

Die Cast Model Features;
1:1000 Scale
Hand Painted
Accurate Detail
Named Stand


---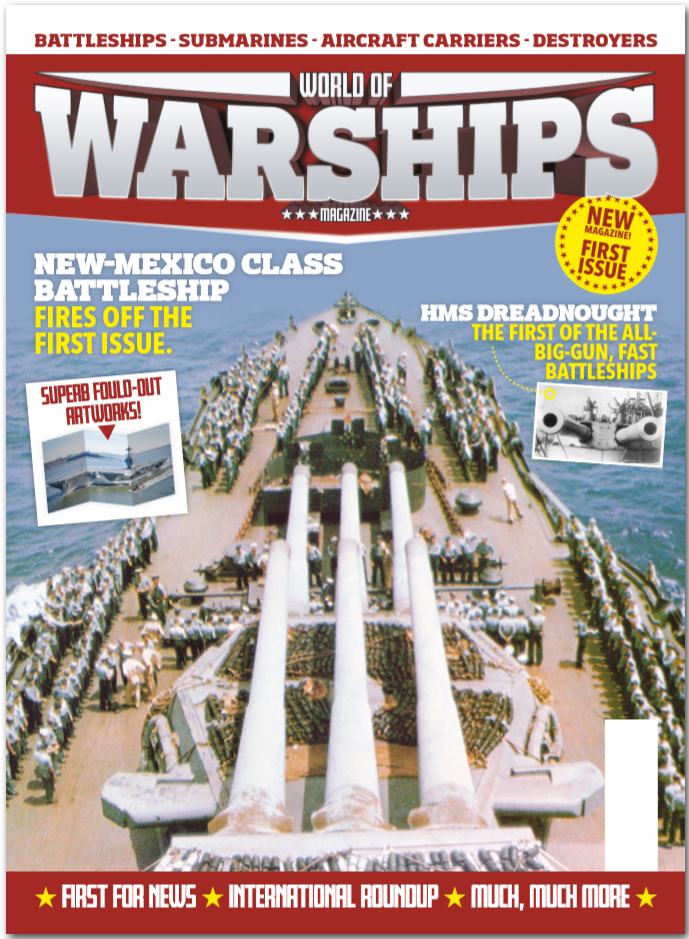 Retail Cover Price - £4.50

World of Warships Magazine is published 12 times each year


---