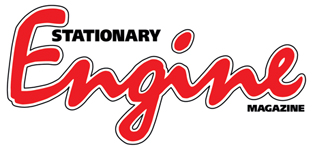 Welcome to Stationary Engine Magazine

Cover Price: £3.99
Frequency: 12 issues a year

Editor: Patrick Knight
Editorial Consultant: David Edgington
Art Editor: Nick Seymour
Standard annual subscription rates:
UK: £47.88
Europe: £62
USA & Canada: £62
ROW: £68

Stationary Engine magazine that takes its readers on a wonderful journey into the fascinating world of stationary engines, which are used to drive immobile equipment such as pump or power tools. The collection, restoration and study of stationary engines is a hugely popular hobby, and their continual discovery, identification and restoration is brought alive each month by the experts who write Stationary Engine magazine.

Stationary Engine magazine is the ideal magazine for those who are interested in the history of the engine.

SUBSCRIBE TO STATIONARY ENGINE MAGAZINE...

Never miss an issue
Free delivery to your door
Save money on the shop price
Free membership to our Book Club, where you save 25% off all listed titles

So go on what are you waiting for, subscribe to Stationary Engine magazine today!