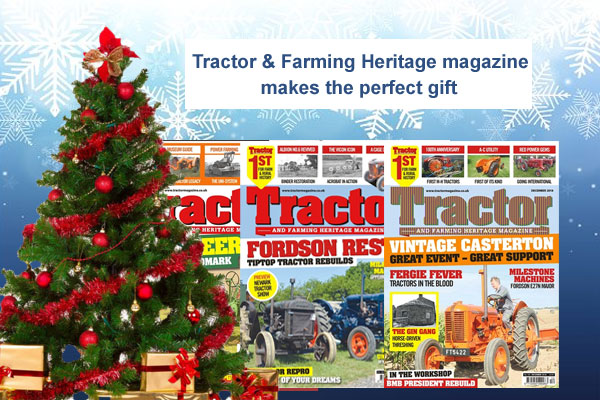 TRACTOR & FARMING HERITAGE MAGAZINE

A subscription to Tractor & Farming Heritage magazine will make the perfect Christmas gift!

To guarantee the first issue won't be received before Christmas, please choose to start your subscription with the issue named:
MARCH 2019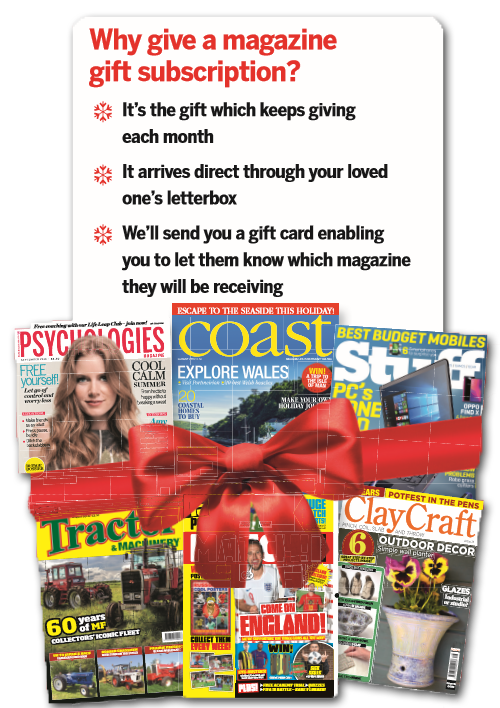 Tractor & Farming Heritage delivers the latest news and developments in the tractor and machinery world while taking a nostalgic look back at how farming technology has advanced over the last century. Rare and unusual machines, both restored and unrestored, are examined and their histories are retold along with those of their manufacturers.
The magazine interviews proud owners and skilled restorers and is packed with in-depth technical features, up-to-date sales and marketplace news, rally reports from across Britain, models and rare photographs from an extensive archive. Tractor offers an unrivalled insight into the world of farming heritage.
Readers can meet the owners and restorers and discover all the latest from vintage and modern scenes. Led by an expert team of enthusiast contributors, Tractor transports readers back to days gone by, while keeping them up to date with spectacular restoration projects.
All this is topped off with a burst of in-depth technical features and monthly reports on the many developments in the tractor and farming machinery world.

SUBSCRIBE TO TRACTOR & FARMING HERITAGE...
Never miss an issue
Free delivery to your door
Save money on the shop price
Free membership to our Book Club, where you save 25% off all listed titles
Be the first to read each issue and subscribe now. Your magazines will be sent direct to your door before they go on sale in the shops.