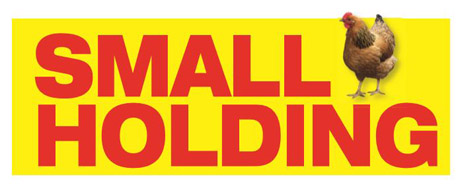 SMALLHOLDING MAGAZINE

A subscription to Smallholding magazine will make the perfect Christmas gift!

To guarantee the first issue won't be received before Christmas, please choose to start your subscription with the issue named:
FEBRUARY/MARCH 2019

Cover Price: £3.99
Frequency: 6 issues a year

Standard annual subscription rates:
UK: £23.94
Europe: £32
USA & Canada: £32
Rest of the World: £35
Smallholding is a sister publication to Practical Poultry and Practical Pigs magazines and is published six times a year.

Smallholding is a back-to basics publication aimed at "true" smallholders. Each issue tells the stories of those who are deeply involved in this unique passion. There are regular features on sheep, chickens, pigs, goats and alpacas plus frequent articles on fruit and vegetables too and land skills and rural crafts; in fact, everything to interest and support the smallholder.

Smallholding exudes a sense of community, mutual help and, above all, celebrates the joy of living and working on the land.
---
Subscribe Today!

12 issues for the price of 10, saving up to 16%

---
SUBSCRIBE TO SMALLHOLDING MAGAZINE...
Never miss an issue
Free delivery to your door
Save money on the shop price
Free membership to our Book Club, where you save 25% off all listed titles

Editor's email: smallholding.ed@kelsey.co.uk
Subscription email: subs@kelsey.co.uk

Be the first to read each issue and subscribe now. Your magazines will be sent direct to your door before they go on sale in the shops.