Welcome to Rolls-Royce & Bentley Driver

Cover Price: £4.99
Frequency: 6 issues a year

Standard annual subscription rates:
UK: £29.94
Europe: £36.00
USA & Canada: £36.00
Rest of the World: £39.00

Rolls-Royce & Bentley Driver is a new publication which launched in April 2017. After a successful launch and great demand form it's readership it was decided in October 2017 to increase the frequency of the publication from quarterly to every two months.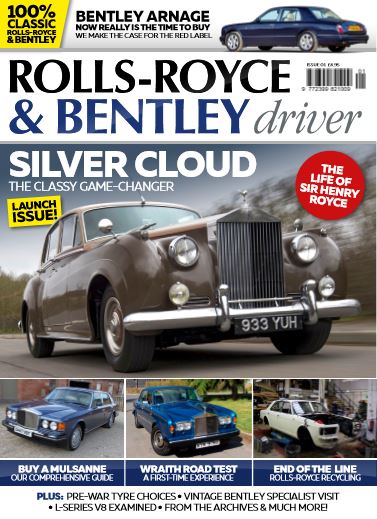 Celebrating two of Britain's most prestigious automotive marques, Rolls-Royce & Bentley Driver magazine aims to be the definitive publication for all Rolls-Royce and Bentley enthusiasts and owners. Principally focusing on the classic models of these luxurious car brands, it will offer comprehensive coverage of the most popular versions from both Rolls-Royce and Bentley, ranging from immediately after WW2 up to around the turn of the millennium. Undoubtedly, there will be some coverage of pre-war models, and we will feature modern classics such as the Bentley GT coupe. Whatever the model, however, our aim with Rolls-Royce & Bentley Driver magazine is to offer a mix of owners' stories, buying advice, technical hints and tips and inspiration on how to restore, maintain, and, crucially, enjoy your favourite Rolls-Royce or Bentley.

Be the first to read each issue and subscribe now. Your magazines will be sent direct to your door before they go on sale in the shops.