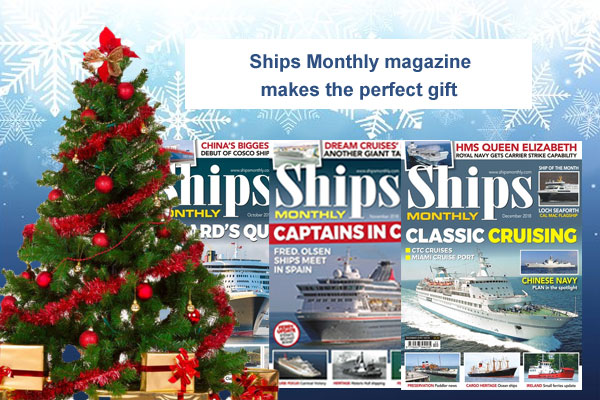 SHIPS MONTHLY MAGAZINE

A subscription to Ships Monthly magazine will make the perfect Christmas gift!

To guarantee the first issue won't be received before Christmas, please choose to start your subscription with the issue named:
FEBRUARY 2019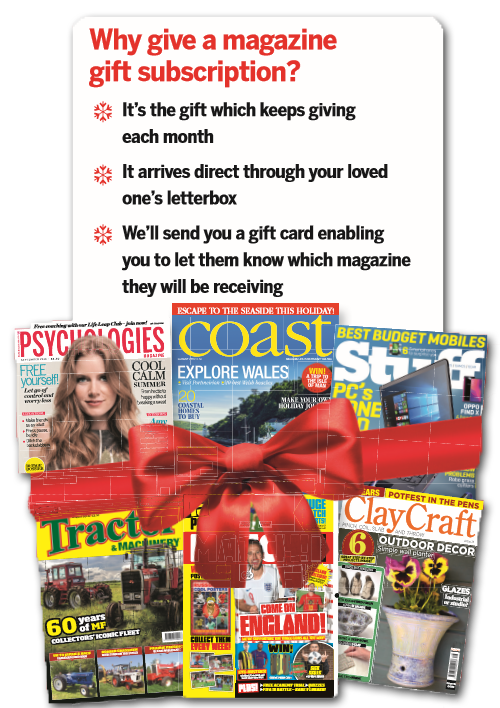 Cover Price: £4.50
Frequency: 12 issues a year

Standard annual subscription rates:
UK: £54
Europe: £66
USA & Canada: £66
ROW: £72

Ships Monthly magazine is the world's number one shipping magazine and Britain's best-selling monthly magazine for ship lovers. Read by seafarers and enthusiasts all over the world, it contains a unique mix of shipping and maritime news, broken down by ship type, with sections focussing on ferries, cruise ships, warships, preserved vessels, tugs and cargo ships.
The features, written by experts in their field, cover ships old and new, historic shipping companies and their vessels, modern cruise liners and passenger ferries, warships and naval vessels, profiles of docks and harbours in the UK and around the world, and personal accounts of voyages on ships round the world.
Every issue contains an interview with the captain of a ship. In addition to the latest happenings in the shipping industry, the Ship of the Month feature goes behind the scenes on a significant ship to give readers an all-round insight into the world of ships and shipping.

SUBSCRIBE TO SHIPS MONTHLY...
Never miss an issue
Free delivery to your door
Save money on the shop price
Free membership to our Book Club, where you save 25% off all listed titles

Editor's email: sm.ed@kelsey.co.uk
Subscription email: subs@kelsey.co.uk

Be the first to read each issue and subscribe now. Your magazines will be sent direct to your door before they go on sale in the shops.