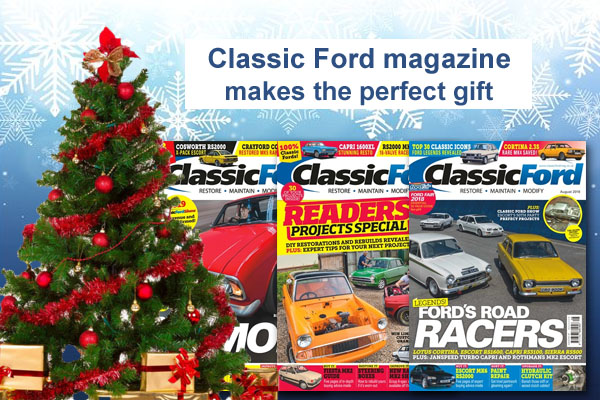 CLASSIC FORD MAGAZINE

A subscription to Classic Ford magazine will make the perfect Christmas gift!

To guarantee the first issue won't be received before Christmas, please choose to start your subscription with the issue named:
MARCH 2019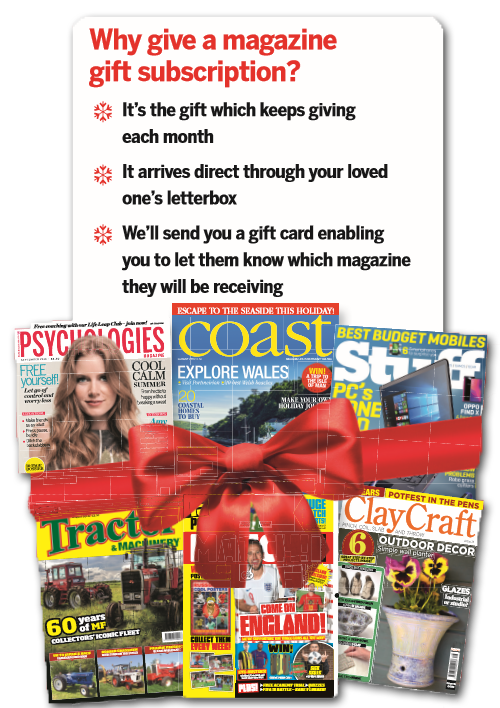 Cover Price: £4.80
Frequency: 13 issues a year
Standard annual subscription rates:
UK: £62.40
Europe: £75.00
USA / Canada: £75.00
ROW: £82.00

Classic Ford magazine is the UK's best-selling magazine about pre-1990 Fords.
Whether standard or modified, if it's a retro Ford it's here. From the Ford Popular and Anglia, through the Cortina, Capri, Escort and Granada to the Fiesta and Cosworth Sierra.
Each issue is packed full of practical advice on how to buy, maintain, restore and modify older Fords, along with the latest news from the classic Ford scene: shows, events, club runs, historic rallying and motorsport.

SUBSCRIBE TO CLASSIC FORD MAGAZINE ...
Never miss an issue
Free delivery to your door
Save money on the shop price
Free membership to our Book Club, where you save 25% off all listed titles
Editors Email: classicford.ed@kelsey.co.uk
Subscription Email: subs@kelsey.co.uk

Be the first to read each issue and subscribe now. Your copies will be sent direct to your door before they go on sale in the shops.
Other customers also bought ...