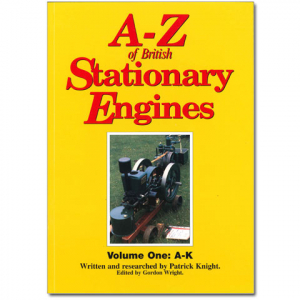 A-K Of British Stationary Engines Volume One: A-K
Stationary Engine Books
Ref: BKSSEAZ
A-Z of British Stationary Engines Volume One: A-K
Paperback: 120 pages
Publisher: Kelsey Publishing Ltd (July 1996)
Language: English
ISBN-10: 1873098375
ISBN-13: 978-1873098370

Compiled from the pages of Stationary Engine magazine, Volume One took three years to 'assemble'.
Between them the two volumes should be the invaluable reference source for British stationary engine enthusiasts. Includes a glossary, appendix and index.
View delivery options