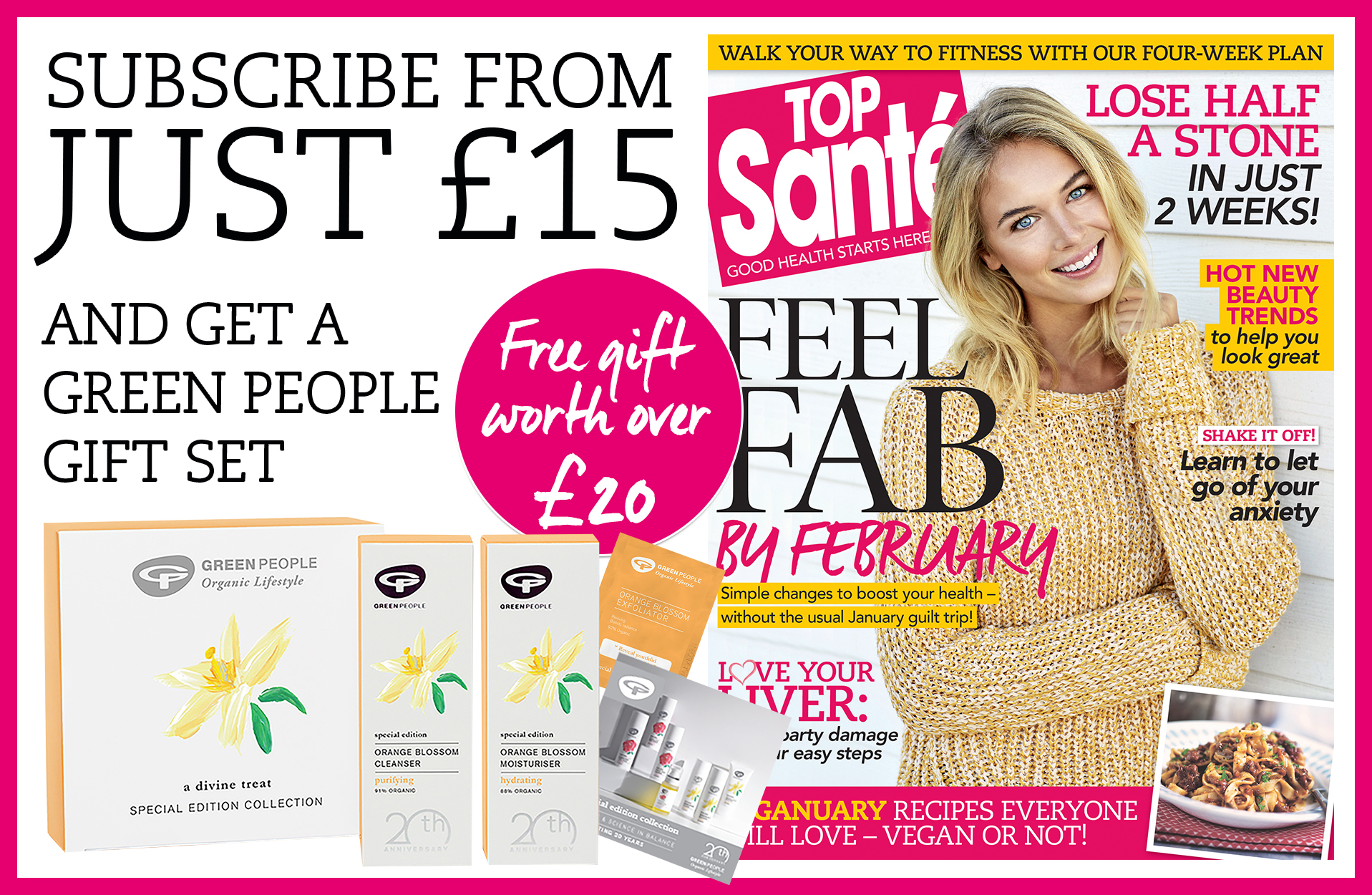 Welcome to Top Santé magazine

Cover Price: £3.50
Frequency: 13 issues a year

Editor: Katy Sunnassee
Prouction Editor: Angie Kenny

Standard annual subscription rates:
UK: £45.50
Europe: £59.99
USA & Canada: £59.99
Rest of the World: £66.99

At Top Santé we believe every woman has the ability to maximise her health and beauty at any age and regardless of health history. With a balanced diet, effective exercise and a positive mindset, you can stay younger for longer, inside and out.
We'll bring you the latest information regarding wellbeing, fitness, food and beauty, empowering you to make informed choices now and for your future health. What's gone before can't be undone, or redone, so leave it in the past and focus on what you can change today. Top Santé is here to help you on that path to better health, one small step at a time.

HEALTH: Easy ways to future-proof your body by improving everything from gut, brain and joint health, to balancing your hormones.

PSYCHOLOGY: Reduce stress, improve your sleep, tap in to inner calm to feel happier and more relaxed every day.

FITNESS: Learn how easy it can be to fit short, effective bursts of exercise into your day to feel energised and strong, toned and slim.

BEAUTY: Discover the latest youth-boosting, anti-ageing skin, hair and body products to glow on the outside and stay younger for longer.

FOOD & DRINK: Tuck in to healthy meals, snacks, smoothies and juices


A Top Santé magazine subscription will also make an ideal gift or present, just select the someone else option opposute and we'll make it easy for you to send this subscription to your friedn or family member.

Special Subscription Offer

Why not try Top Santé for the next three issues delivered direct to your door for just £5.

Click the Subscribe button opposite to start our simple checkout process...

Be the first to read each new issue and subscribe now. Your copy will be sent direct to your door before the magazine goes on sale in the shops.