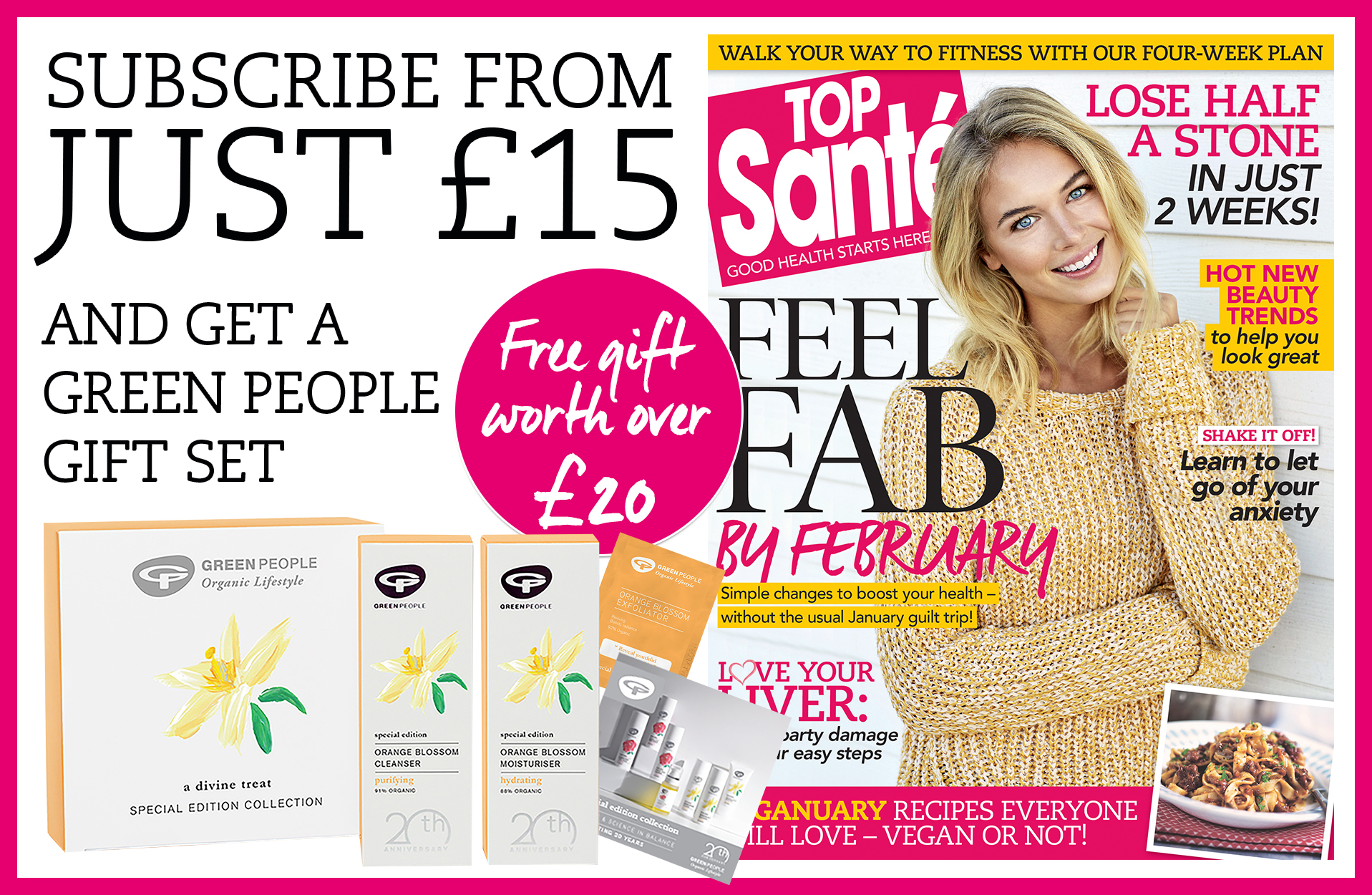 Welcome to Top Santé

Buying as a Christmas present?

Make sure you choose to start your subscription with the

FEBRUARY 2018 ISSUE

to guarantee no magazines are sent before Christmas

Living a naturally healthy, fun, optimistic lifestyle has never been easier than with Top Santé there to guide and support you. Every four weeks Top Santé brings you the latest health developments, achievable fitness ideas, nourishing and filling recipes, and simple, youth-boosting beauty tips, all designed to help you make small yet noticeable improvements to your wellbeing.
And, now you can get 3 issues for just £5. Or, if you're buying Top Santé as a gift you can take advantage of our special gifting offers starting from just £16.50. Good health has never been so easy! Subscribe today to start enjoying the benefits.

Need help? Call 01959 543 7474 and quote reference TSAP1713 to get 3 issues for £5. Or quote reference IVY to save up to 23% on a Top Santé gift subscription.
This offer is available to UK subscribers only. For alternative offers please see the full list of Subscription Packages on this page.
Cover Price: £3.50
Frequency: 13 issues a year


Standard annual subscription rates:
UK: £45.50
Europe & North America: £59.99
Rest of the World: £66.99


Be the first to read each new issue and subscribe now. Your copy will be sent direct to your door before the magazine goes on sale in the shops.