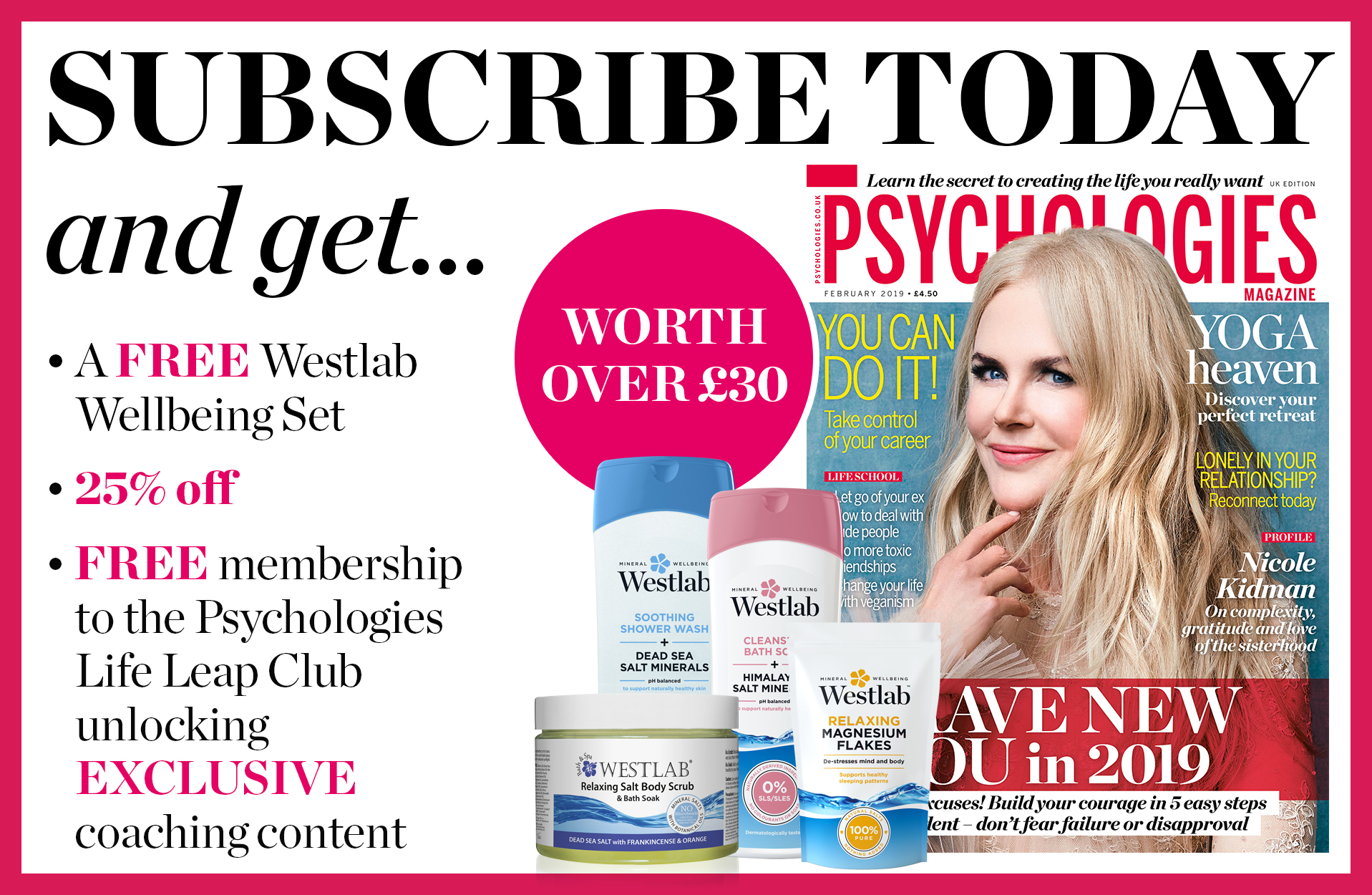 Welcome to Psychologies magazine

Subscribe to Psychologies today for just £12.60 for 6 issues

PLUS…
Receive an Evolve Organic Beauty duo, worth £42
Pay just £2.10 per magazine for your first 6 issues (usually £4.20)
Continue to SAVE 23% after your introductory offer – you'll pay just £21every 6 months
NEVER miss an issue
Get free delivery straight to your door before the magazine hits the shelves
Get intelligent, intimate and insightful inspiration for mind, body and soul

Creating a fulfilled, happy and healthy life that you love has never been easier than with Psychologies there to inspire and support you. Every issue is bursting with feel-good features covering all aspects of wellbeing.
Working with the world's leading experts, Psychologies brings you insightful and intelligent features on every aspect of life, from self, friends and family, to work, travel, rest and relaxation – every four weeks.
Need help? Call 01959 543 7474 and quote reference PYYP0218 for this offer.
Note: This offer is available to UK subscribers only. For alternative offers please see the full list of Subscription Packages on this page.

Cover Price: £4.20
Frequency: 13 issues a year

Standard annual subscription rates:
UK: £54.60
Europe: £69.49
USA & Canada: £69.49
Rest of the World: £75.99

Be the first to read each new issue and subscribe now. Your copy will be sent direct to your door before the magazine goes on sale in the shops.
Other customers also bought ...