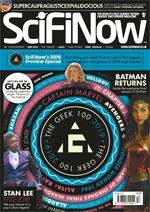 Welcome to SciFiNow

Cover Price: £4.99
Frequency: 13 issues a year

Standard annual subscription rates:
UK: £64.87
Europe: £74.99
USA / Canada: £74.99
Rest of the World: £82.99

SciFiNow is the premier sci-fi, fantasy, horror and cult TV magazine. Featuring big news on the best shows, interviews, reviews and dedicated sections for retro sci-fi and hardcore fans. The award-winning SciFiNow is a monthly guide to science-fiction and fantasy. Offering exclusive behind-the-scenes features, on-set reports, A-list interviews and more, the magazine gives readers invaluable insight into the ever-changing industry. Every issue also includes a unique retro sci-fi section dedicated to the best – and sometimes worst – films and shows of sci-fi past as well as a section devoted entirely to the very best in SF literature making SciFiNow the best choice for anyone who's ever wanted to wield a lightsaber.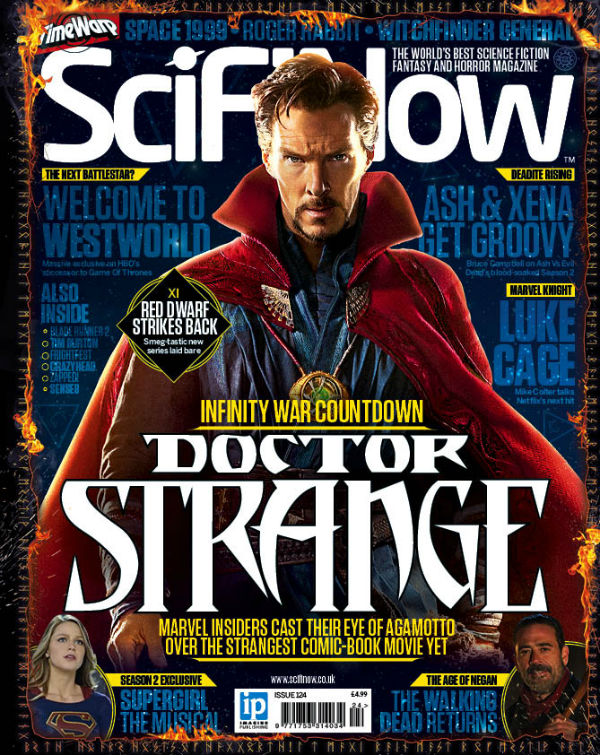 SUBSCRIBE TO SCIFINOW AND RECEIVE TWO YEARS FOR THE PRICE OF ONE, PLUS CHOICE OF FREE BOOK

The Millennium Falcon getsthe "Haynes" treatment! This is a"Haynes Manual" based on the Millennium Falcon, the iconic spaceship piloted by Han Solo and Chewbacca in the originaltrilogyof"StarWars"films.Usingbrandnew,full-colour cutaways, together with other art and photographs, this manual provides the most thorough technical description of the MillenniumFalconavailable,makingitessential reading for all "Star Wars" fans.

The Bird-of-Prey is theclassic Klingon starship -atough raiding and scouting vessel that has served at the heart of the Klingon Defense Force for moret hanahundred years. Life on boardisharsh and brutal, with any sign of weakness leading to achallenge to the death. The ship itself is stripped back and lean, with everything designed for asingle purpose -war.ThisHaynes Manual traces the origins of aB ird-of-Prey from the moment it is commissioned by one of the Great Houses and constructed at the shipyards of the Klingon Naval Academy




SUBSCRIBE TO SCIFINOW MAGAZINE...

Never miss an issue
Free delivery to your door
Save money on the shop price
Free membership to our Book Club, where you save 25% off all listed titles

So go on what are you waiting for, subscribe to SciFiNow magazine today!