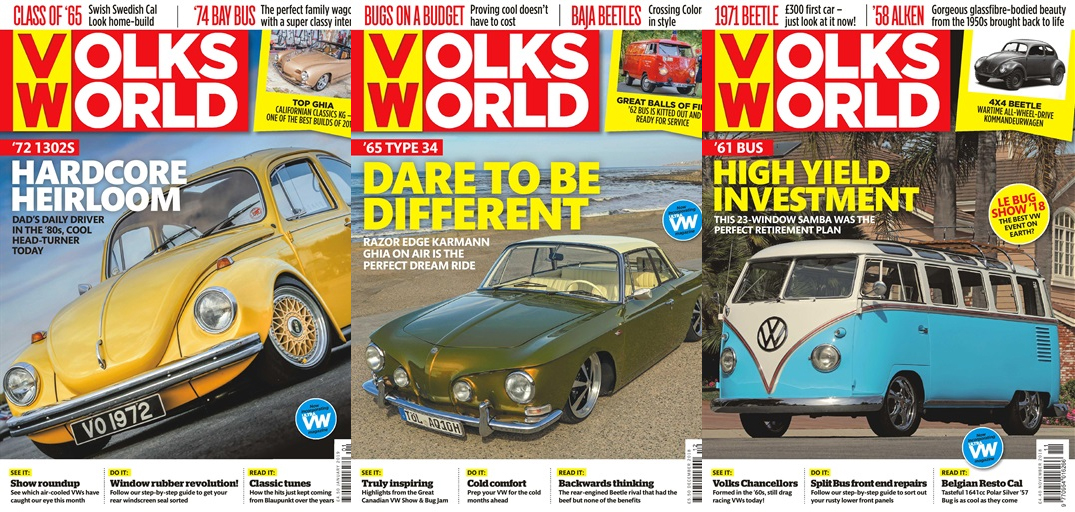 Welcome to VolksWorld magazine

Buying as a Christmas Present? Make sure you choose to start your Subscription with the
FEBRUARY 2018 ISSUE
to guarantee no Magazines are sent before Christmas


Cover Price: £4.20
Frequency: 13 issues a year

Editor: James Peene
Art Editor: Steve Gosling


Standard annual subscription rates:
UK: £54.60
Europe: £69.49
USA & Canada: £69.49
Rest of the World: £75.99
VolksWorld magazine is Britain's best-selling magazine dedicated to the whole air-cooled VW scene and a must-buy for all fans of the legendary vehicles, particularly the iconic Beetle. VolksWorld takes pride in going to extraordinary lengths to bring its readers the most outstanding and fascinating features packed full of the very best photography and information that cannot be found anywhere else.

SPECIAL CHRISTMAS SUBSCRIPTION OFFER.

SUBSCRIBE TO VOLKSWORLD AND RECEIVE 6 ISSUES FOR £18 OR 12 ISSUES FOR £35.
So go on what are you waiting for, subscribe to VolksWorld magazine today!

Please note that we can only deliver subscription gifts when offered to addresses within the UK