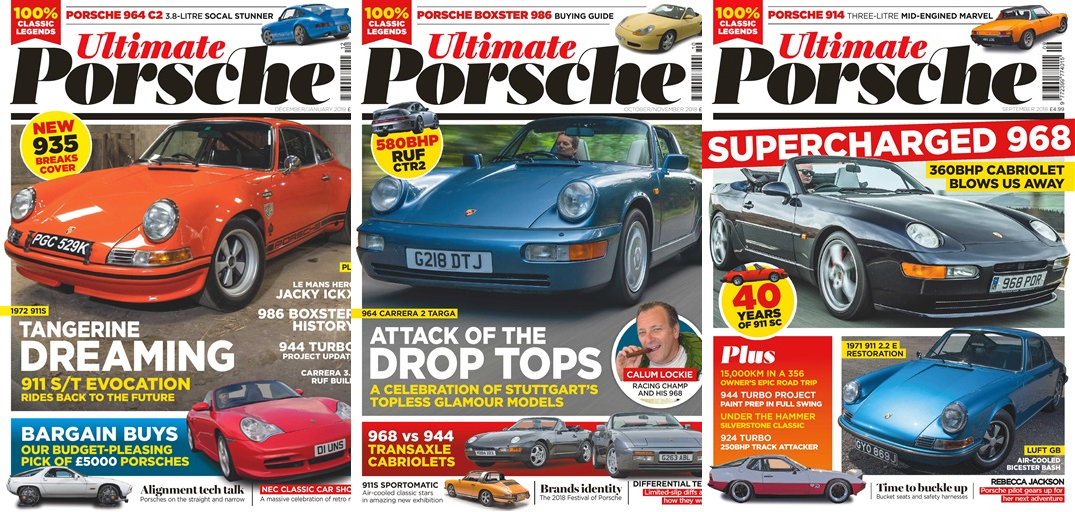 Welcome to Ultimate Porsche

Cover Price: £4.95
Frequency: 12 issues a year

Standard annual subscription rates:
UK: £59.40
Europe: £69.99
USA / Canada: £69.99
Rest of the World: £76.99

Ultimate Porsche is a brand new publication with the launch issue going on-sale on the 31st March 2017.




Ultimate Porsche magazine is a bright, stylish new monthly publication aimed at any enthusiast or owner of Stuttgart's iconic sports car maker. The intention with Ultimate Porsche is to celebrate the most popular classic models in the company's 86-year history. So it will obviously cover in some detail the 356 – the car that started it all, and the numerous generations of 911, right up to the 993 edition, the last of the air-cooled models. But it will also celebrate some of the lesser known models, such as the 914, and the more celebrated modern classics such as the 924, 928, 944 and 968. We will look at Porsche's vast history, including reflecting on its significant motorsport heritage. There will be owners' stories, buying advice, technical hints and tips plus inspiration on how to restore, maintain, modify and enjoy your classic Porsche.

Be the first to read this exciting new publication and subscribe now. Your first issue will be sent just prior to the on-sale date.