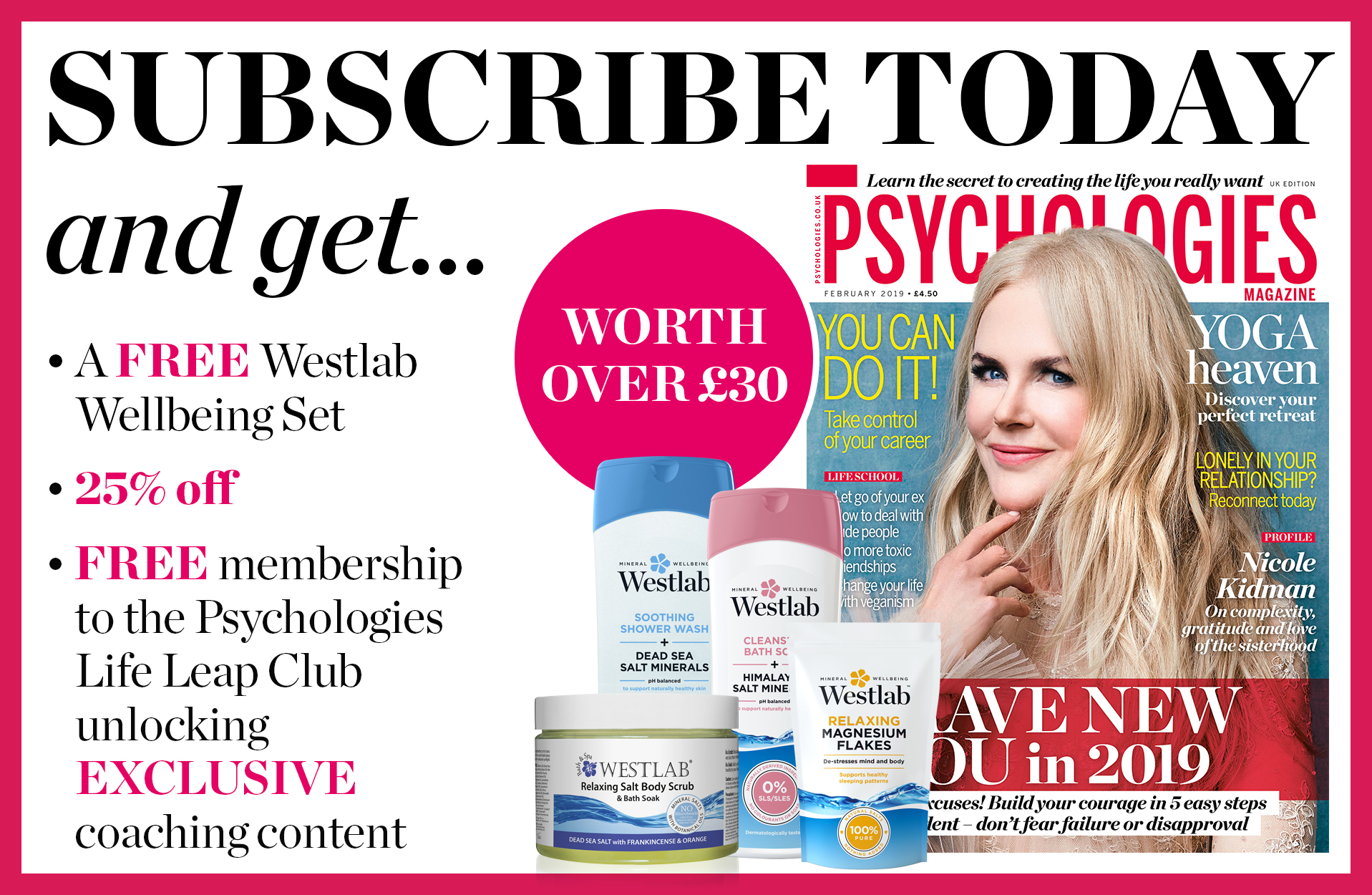 Welcome to Psychologies magazine

Buying as a Christmas present?
Make sure you choose to start your subscription with the
MARCH 2018 ISSUE
to guarantee no magazines are sent before Christmas

Creating a fulfilled, happy and healthy life that you love has never been easier than with Psychologies there to inspire and support you. Every issue is bursting with feel-good features covering all aspects of wellbeing.
Working with the world's leading experts, Psychologies brings you insightful and intelligent features on every aspect of life, from self, friends and family, to work, travel, rest and relaxation – every four weeks.
Now you can get three issues for just £5! We hope you'll join us in taking the steps needed to grow and thrive in 2018 and beyond.
And, if you're buying Psychologies as a gift you can take advantage of our special Christmas gifting offers - with no on-going commitment. View our gifting offers here.

Have a question regarding subscriptions to Psychologies magazine? Call us on 01959 543 747 or email subs@kelsey.co.uk.


Cover Price: £4.20
Frequency: 13 issues a year

Standard annual subscription rates:
UK: £54.60
Europe: £69.49
USA & Canada: £69.49
Rest of the World: £75.99

Be the first to read each new issue and subscribe now. Your copy will be sent direct to your door before the magazine goes on sale in the shops.
Other customers also bought ...