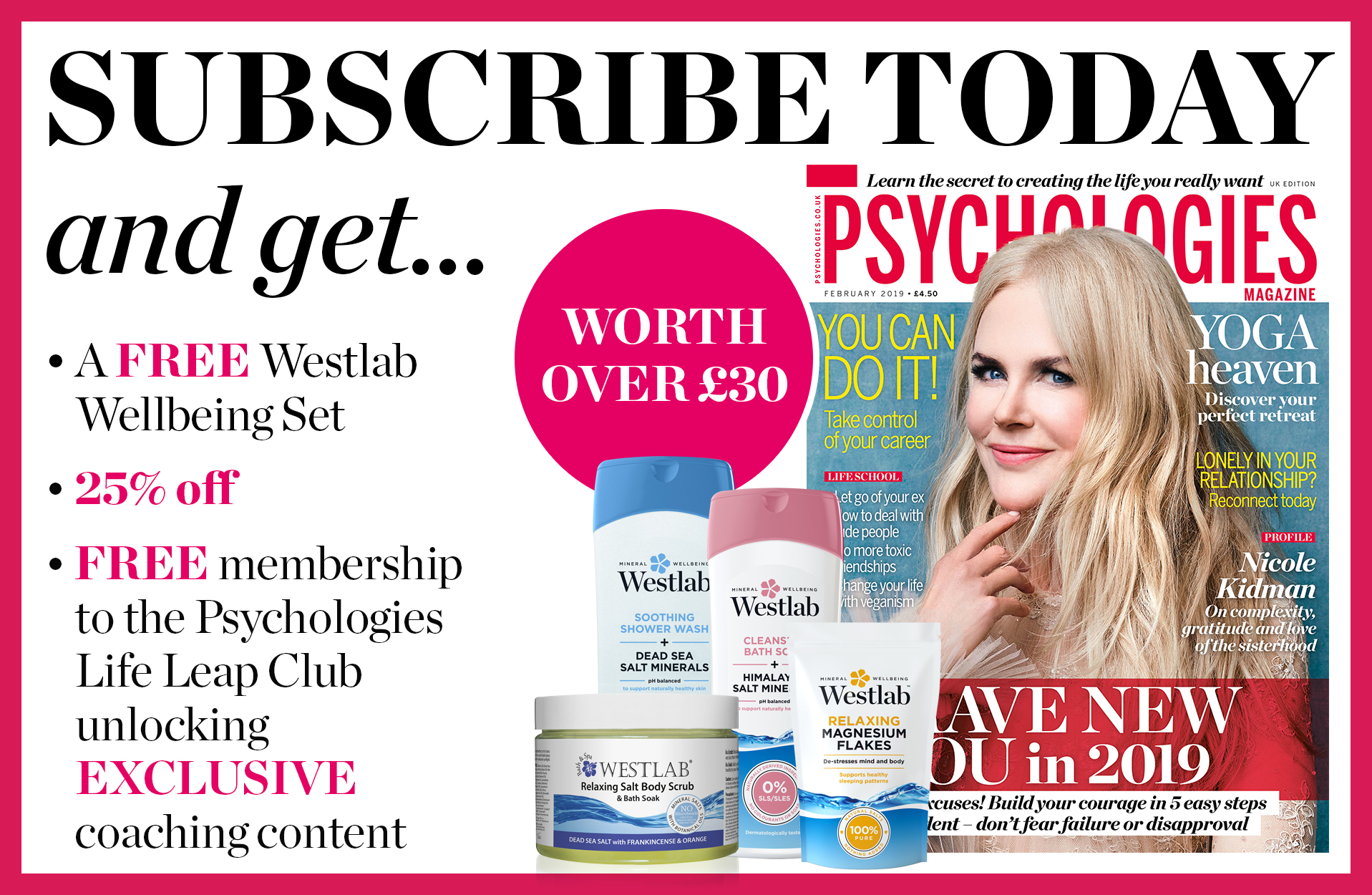 Cover Price: £3.90
Frequency: 12 issues a year
Editor: Suzy Greaves
Deputy Editor: Lauren Hadden
Associate Editor: Anita Chaudhuri

Standard annual subscription rates:
UK: £46.80
Europe: £62.49
ROW: £68.99
USA / Canada: £62.49
Psychologies magazine
is the only women's glossy magazine that aims to address what we're really like, not just what we look like. If you're interested in intelligent topics like behaviour, personality and how the huge changes happening in the world of work, consumption and social media will affect you, this is a must-buy. We keep up with the latest psychological research and trends, use great writers, seek out expert opinion, and give well-supported advice. We also have a strong ethos of positivity, in interviews, health, wellbeing and beauty.
SUBSCRIBE TODAY & SAVE 50% + RECEIVE A FREE DERMALOGICA BODYCARE SET WORTH £17.50
Subscribe to Psychologies magazine and receive a FREE Dermalogica bodycare set worth £17.50, which includes Exfoliating Body Scrub, Body Hydrating Cream and Conditioning Body Wash, with botanical ingredients to help nourish and hydrate your skin.

So go on what are you waiting for? Subscribe to Psychologies magazine today!