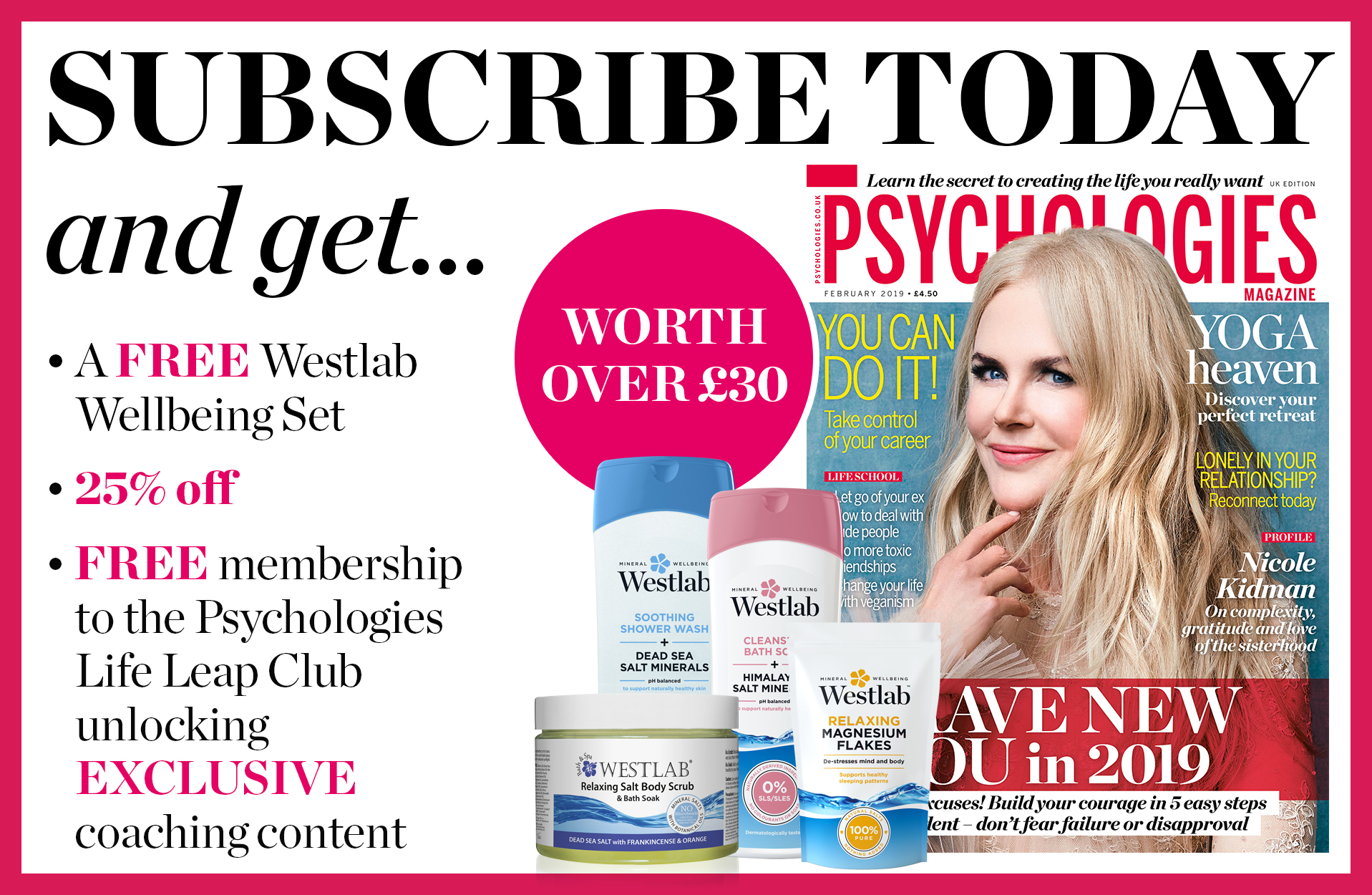 Cover Price: £3.90
Frequency: 12 issues a year
Editor: Suzy Greaves
Deputy Editor: Lauren Hadden
Associate Editor: Anita Chaudhuri

Standard annual subscription rates:
UK: £46.80
Europe: £62.49
ROW: £68.99
USA / Canada: £62.49
Psychologies magazine
is the only women''s glossy magazine that aims to address what we''re really like, not just what we look like. If you''re interested in intelligent topics like behaviour, personality and how the huge changes happening in the world of work, consumption and social media will affect you, this is a must-buy. We keep up with the latest psychological research and trends, use great writers, seek out expert opinion, and give well-supported advice. We also have a strong ethos of positivity, in interviews, health, wellbeing and beauty.
TRY A SUBSCRIPTION TO PSYCHOLOGIES MAGAZINE & PAY JUST £5 FOR THE NEXT 3 ISSUES SAVING 57% ON THE SHOP PRICE.


This month we are offering you the chance to take a trial subscription to Psychologies magazine, you can receieve the next three issues hot off the press, delivered directly to your door for just £5 - SAVING 57% on the shop price. We also guarantee that you will never miss an issue during your subscription term.
So go on what are you waiting for?
Subscribe to Psychologies magazine today!