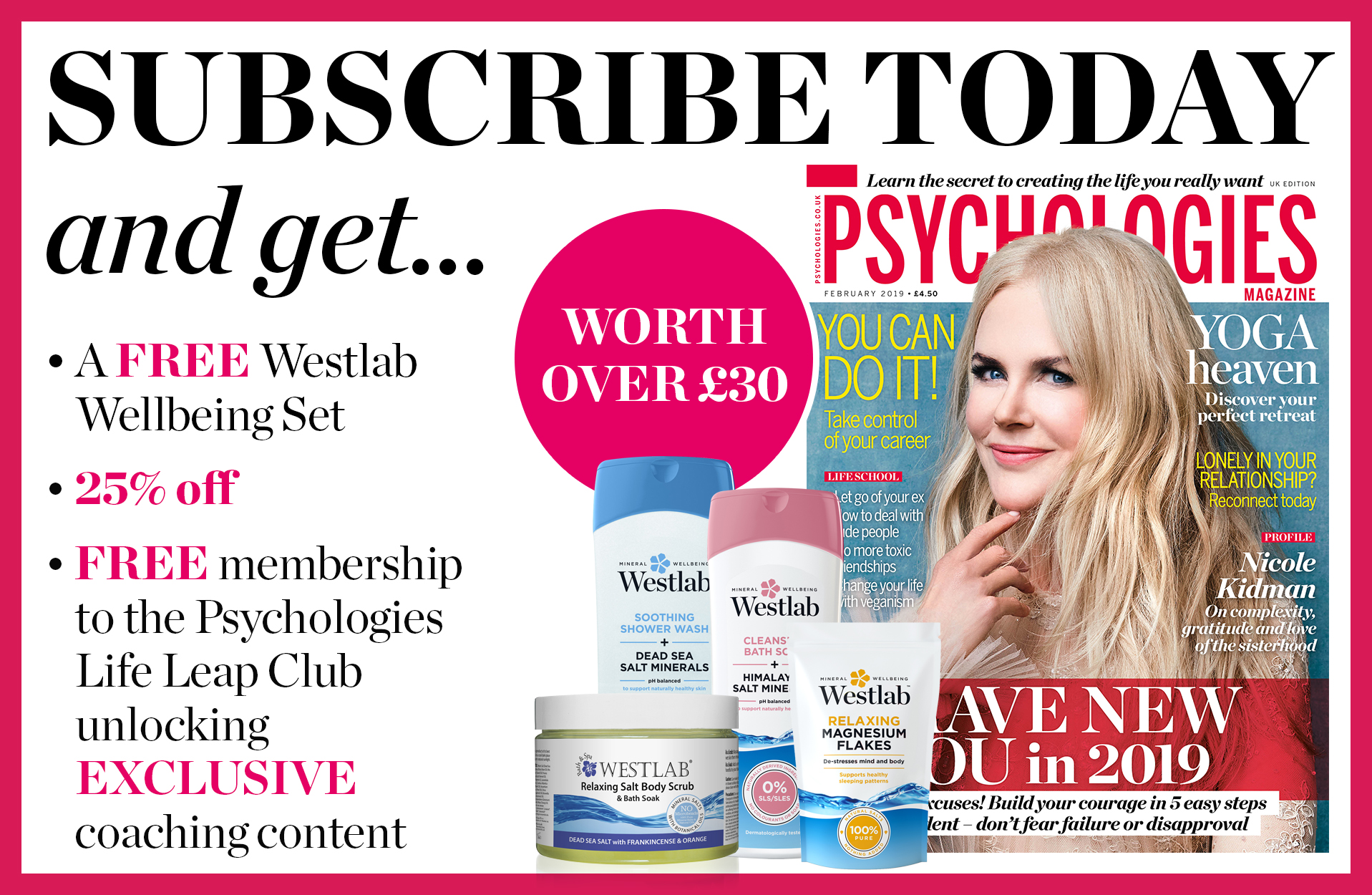 Welcome to Psychologies magazine.

Psychologies magazine:
Cover Price: £3.99
Frequency: 12 issues a year
Editor: Suzy Greaves
Deputy Editor: Lauren Hadden
Associate Editor: Anita Chaudhuri

Standard annual subscription rates:
UK: £47.88
Europe: £62.99
USA & Canada: £62.99
Rest of the World: £68.99
Psychologies Travel Size magazine is the only women's glossy magazine that aims to address what we're really like, not just what we look like. If you're interested in intelligent topics like behaviour, personality and how the huge changes happening in the world of work, consumption and social media will affect you, this is a must-buy. We keep up with the latest psychological research and trends, use great writers, seek out expert opinion, and give well-supported advice. We also have a strong ethos of positivity, in interviews, health, wellbeing and beauty.

SUBSCRIBE TO PSYCHOLOGIES COMPACT AND RECEIVE A FREE WELEDA SENSITIVE SKIN DUO
Formulated with organic almond oil, which is rich in unsaturated fatty acids, our gift improves the skin's barrier function, leaving a beautiful sheen, and healthy, glowing skin.

So go on what are you waiting for? Subscribe to Psychologies magazine today!

What does compact edition mean? It is the same fanatstic Psychologies magazine just in a smaller format which ideal for you to read on the move, no more fighting for space on the bus or train. Read in comfort with our compact edition which is 25% smaller than the standard magazine.

Please note that we can only deliver subscription gifts where applicable to addresses within the UK.