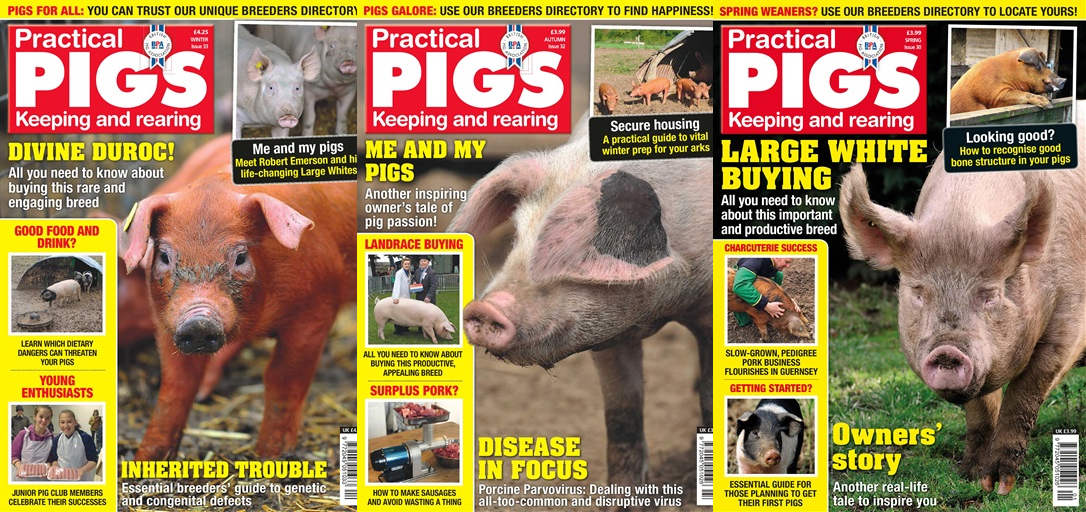 Welcome to Practical Pigs magazine
Practical Pigs magazine:
Cover Price: £3.99
Frequency: 4 issues a year
Editor: Chris Graham
Sub Editor: Rachel Edy
Art Editor: Rob Terry

Standard annual subscription rates:
UK: £15.96
Europe: £21.65
USA & Canada: £21.65
Rest of the World: £23.45
The official magazine of the British Pig Association, packed with practical advice and useful reference material for small to medium scale pig farmers, and anyone considering keeping pigs.

SUBSCRIBE TO PRACTICAL PIG KEEP AND SAVE 37%!

Subscribe to Practical Pig Keeping by direct debit and receive 4 issues for just £9.99 SAVING 37%!

So what are you waiting for? Go on subscribe to Practical Pigs magazine today!

Please note that we can only deliver subscription gifts where applicable to addresses within the UK.