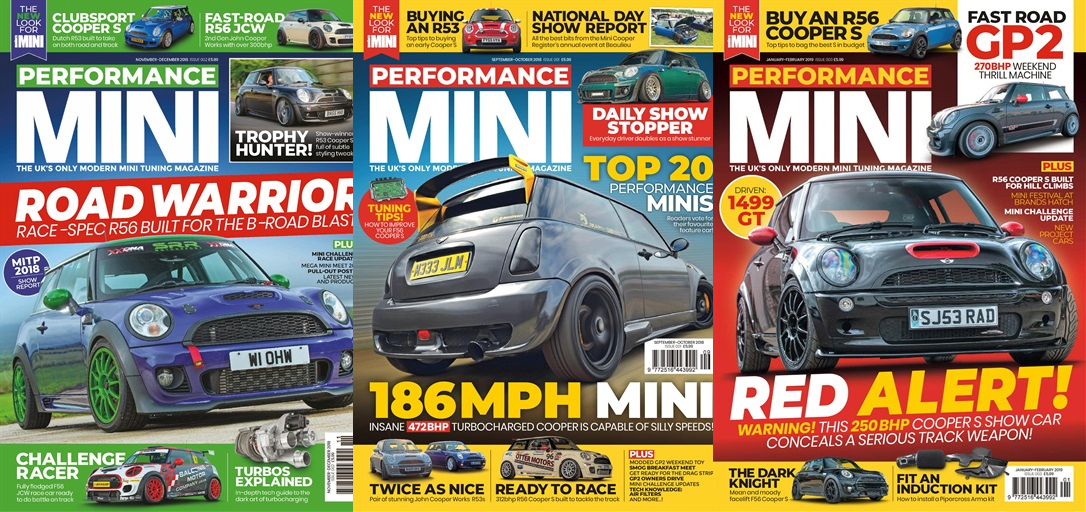 Welcome to Modern Mini magazine.

Modern Mini magazine:
Cover Price: £4.60
Frequency: 7 issues a year
Editor: Martyn Collins
Sub Editor: Sarah Farley
Executive Editor: Paul Wager

Standard annual subscription rates:
UK: £32.20
Europe: £39.99
USA & Canada: £39.99
Rest of the World: £43.99

Modern Mini magazine is the only UK-based magazine dedicated to the BMW Mini which is sold globally. Each issue of Modern Mini is jam-packed full of industry news, latest products, road tests, owner's features, technical articles and all the goings on from the vibrant Mini scene, including up-to-date show reports. Modern Mini magazine: it's the best way of getting your new mini fix!

SUBSCRIBE TODAY TO MODERN MINI AND RECEIVE A FREE BEADING MARVELLOUS
The Valet Pro Beading Marvellous is very simple and easy to use, and has a reputation for its gorgeous smell. Simply swipe a buffer pad across and apply to your already cleaned paintwork. Leave it for a few minutes, then buff off for a mirror finish. It's a win – win situation; you get your favourite magazine every month and your car gets a treat too!

So go on what are you waiting for? Subscribe to Modern Mini magazine today!

Please note that we can only deliver subscription gifts where applicable to addresses within the UK.