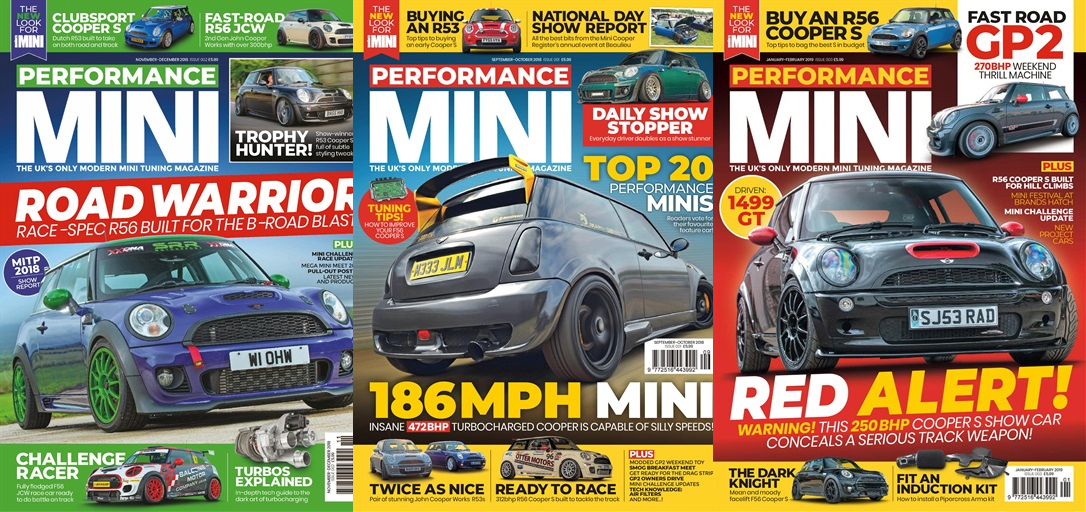 Welcome to Modern Mini
Cover Price: £4.99
Frequency: Published every 8 weeks
Editor: Martyn Collins
Sub Editor: Sarah Farley
Executive Editor: Paul Wager

Standard subscription rates based on 7 issues:
UK: £34.93
Europe: £42
USA & Canada: £42
Rest of the World: £45
Modern Mini magazine is the only UK-based magazine dedicated to the BMW Mini which is sold globally. Each issue of Modern Mini is jam-packed full of industry news, latest products, road tests, owner's features, technical articles and all the goings on from the vibrant Mini scene, including up-to-date show reports.

Modern Mini magazine - it's the best way of getting your new Mini fix!

---
FREE MEGUIAR'S TECH WAX PASTE £22.50
Subscribe today and receive these great Meguiar's products to keep your vehicle looking flawless!

Enhanced with Hydrophobic Polymer Technology™, NXT Generation Tech Wax 2.0 provides relentless water beading and protection against oxidation, corrosion, UV rays and surface degradation. "Hydrophobic" means water-fearing, and the synthetic polymers in Tech Wax 2.0 increase surface tension, creating a barrier that makes water bead up and glide right off, wash after wash. The result is a dramatically slick fi nish, fewer and taller water beads when the vehicle gets wet and increased protection from dust, dirt and other contaminants.

NXT Generation Tech Wax 2.0 features a new, technologically advanced formula that glides on and wipes off effortlessly, producing unbelievably deep, vibrant colour and a stunning wet-look shine.
---
Be the first to read each issue and subscribe now. Your magazines will be sent direct to your door before they go on sale in the shops.

Please note that we can only deliver subscription gifts where applicable to addresses within the UK.