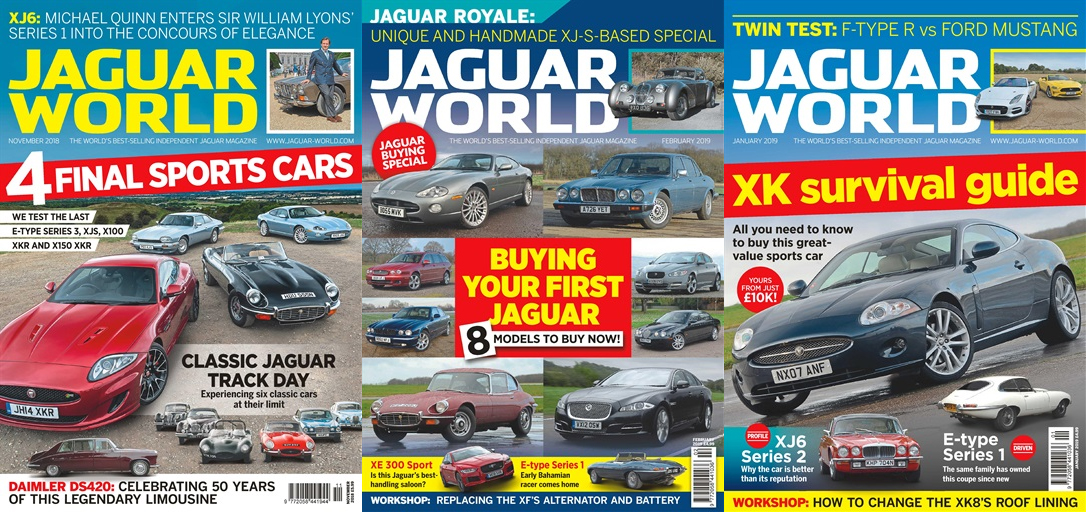 Welcome to Jaguar World magazine.
Jaguar World magazine:
Cover Price: £4.60
Frequency: 13 issues a year
Editor: Paul Walton
Sub Editor: Laura Jones
Executive Editor: Jim Patten
Technical Editor: Ray Ingman

Standard annual subscription rates:
UK: £61.75
Europe: £74.49
USA & Canada: £74.49
Rest of the World: £81.99

Jaguar World magazine is an amazing read, it brings together owners of all types of Jaguars, from the classics such as XKs and E-types through to the dynamic range of modern saloons and sports cars. If you like Jaguars then this is the magazine for you.

SUBSCRIBE TO JAGUAR WORLD AND RECEIVE YOUR FIRST 3 ISSUES FOR JUST £5 SAVING 64%



So go on what are you waiting for subscribe to Jaguar World magazine today!

Please note that we can only deliver subscription gifts where applicable to addresses within the UK.