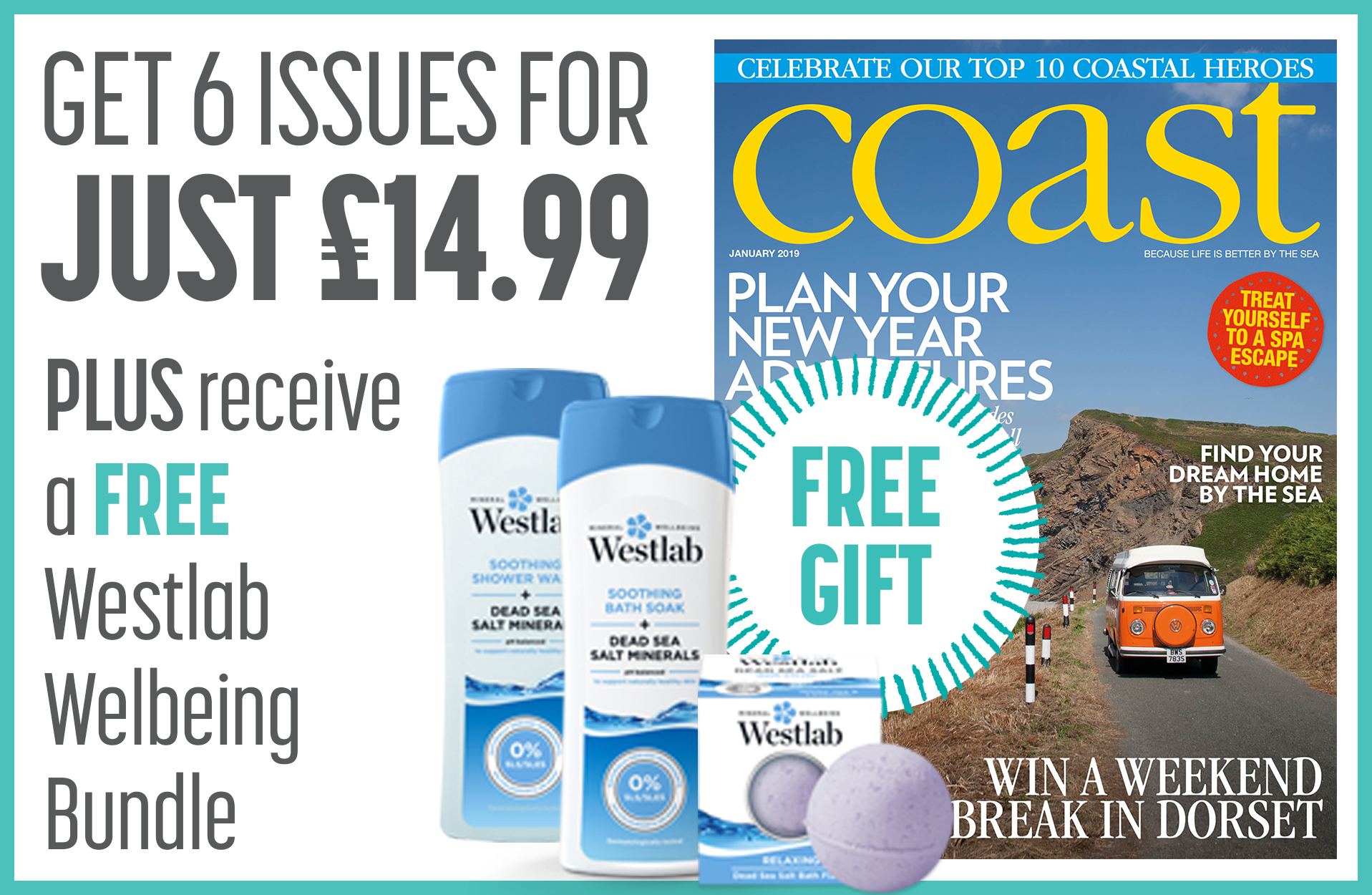 Welcome to Coast magazine.
Coast Magazine:
Cover Price: £4.20
Frequency: 12 issues a year
Editor: Alex Fisher
Art Editor: Heather Heward
Chief Sub Editor: Leona Gerrard

Standard annual subscription rates:
UK: £50.40
Europe: £63.99
USA & Canada: £63.99
Rest of the World: £69.99
Coast magazine is the only publication to exclusively cover the coastline of the British Isles. Subscribe to Coast magazine to discover secret beaches and hidden coves, the best shoreline restaurants and hotels, new ideas for fantastic breaks by the sea and learn more about the fascinating culture and history that surrounds us. Coast magazine tells you where the property hot spots are, gives inspiration for coastal interiors, offers craft ideas you can make yourself and goes inside the homes of people who have made the move to the seaside. From foodie trails, foraging courses and glorious glamping to stunning wildlife encounters and some of the best views in the world, a Coast magazine subscription offers the ultimate guide to our wonderful shoreline.

SUBSCRIBE TO COAST MAGAZINE AND RECEIVE A FREE INIS COLOGNE SPRAY

Subscribe to coast magazine and receive this exciting best-selling unisex Irish Cologne to capture the energy and happiness of a summer's day by the sea. A seductive scent embodying the coolness, clarity and purity of the sea, the fragrance evokes the male and female sides of each individual, combining the secrets of nature and creating a feeling of sensuality
Please note that we can only deliver subscription gifts where applicable to addresses within the UK.
Other customers also bought ...