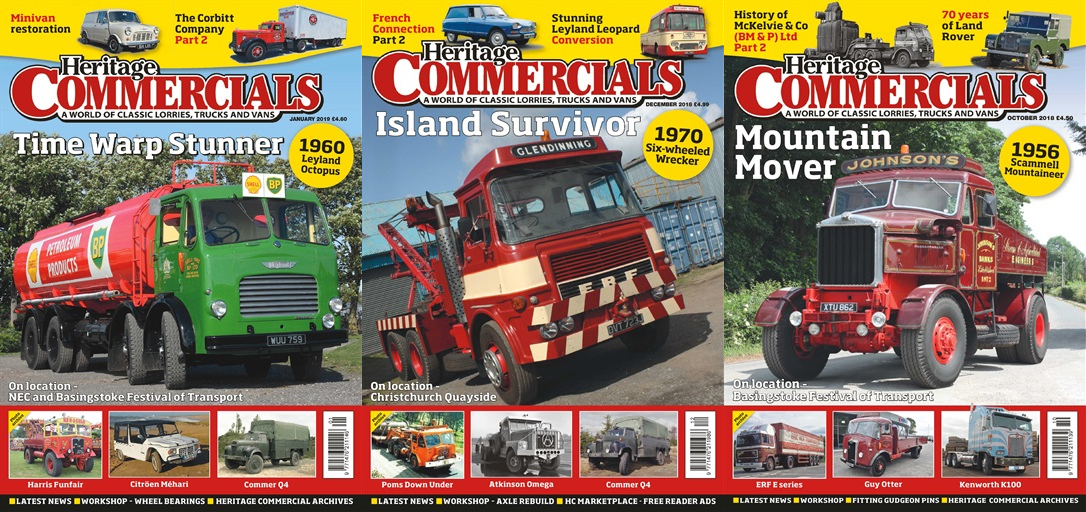 Welcome to Heritage Commericals magazine
Custom Car magazine:
Cover Price: £4.25
Frequency: 12 issues a year
Editor in cheif:
Features Eitor:

Standard annual subscription rates:
UK: £51.00
Europe: £64.49
USA & Canada: £64.49
Rest of the World: £70.49
Heritage Commercials magazine is Britain's brightest full colour magazine for classic and vintage commercial vehicle enthusiasts. Heritage Commercials magazine celebrates the days when roads were still quiet and lorry driving was fun as well as hard work.

SUBSCRIBE TO HERITAGE COMMERCIALS MAGAZINE AND RECEIVE 12 ISSUES FOR THE PRICE OF 9 PLUS A FREE MAGAZINE BINDER!

This month we are offering UK subscribers a FREE magazine binder worth £9.95 to keep your issues safe.

GET YOURS FREE WHEN YOU SUBSCRIBE TODAY!

Please note that we can only deliver subscription gifts where applicable to addresses within the UK.