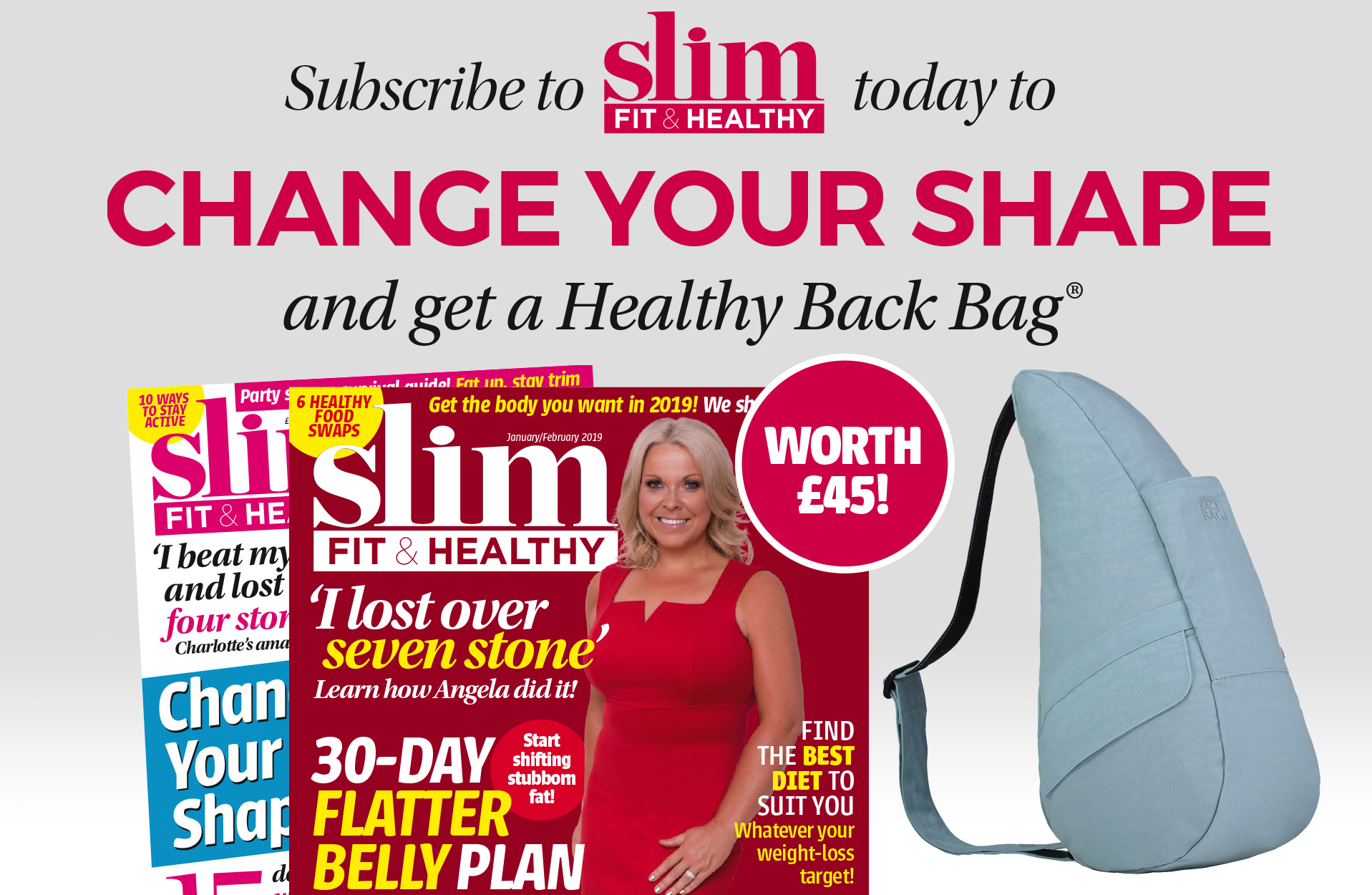 Welcome to Slim, Fit & Healthy



A subscription to Slim, Fit & Healthy magazine will make the perfect Christmas gift!


To guarantee the first issue won't be received before Christmas, please choose to start your subscription with the issue named:
MARCH 2019



Slim, Fit & Healthy is a NEW magazine from the publishers of New Year New You.

With meal plans and recipes from top nutritionists, tips from fitness experts, and practical health advice, Slim, Fit & Healthy magazine will help you get into your best shape – and keep it! Enjoy inspiring real-life stories from people who have transformed their figures and their health, and discover how you too can feel and look better, no matter what stage of life you're at.

Slim, Fit & Healthy will help you make lasting changes to your eating habits, build more activity into your day, and give you the energy and sense of wellbeing to fully embrace life!


---
Subscribe today and get…

3 Issues for £5

Inside every issue of Slim Fit & Healthy...

Meal Plans to supercharge your slimming
Filling recipes and tantalising food swaps
Inspirational real-life success stories
Achievable fitness plans for all lifestyle levels
Expert nutrition, health and wellbeing advice
---
Need help? Call 01959 543 7474 and quote reference NYNY2 for this offer.
This offer is available to UK subscribers only. For alternative offers please see the full list of Subscription Packages on this page.

Cover Price: £2.99
Frequency: 10 issues a year

Standard annual subscription rates:
UK: £29.90
Europe: £35
USA & Canada: £35
Rest of the World: £40

Be the first to read each issue and subscribe now. Your magazines will be sent direct to your door before they go on sale in the shops.