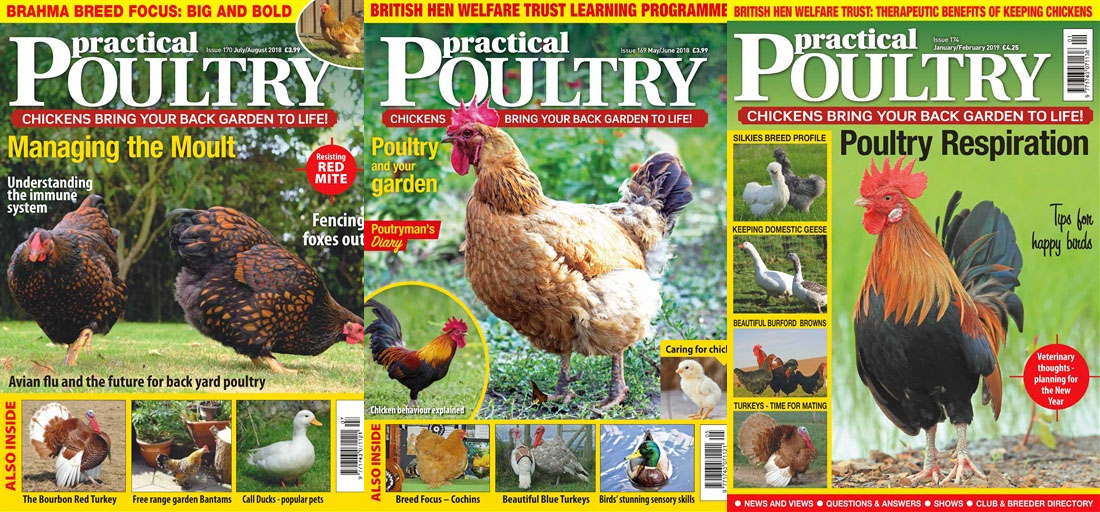 PRACTICAL POULTRY MAGAZINE

A subscription to Practical Poultry magazine will make the perfect Christmas gift!





To guarantee the first issue won't be received before Christmas, please choose to start your subscription with the issue named:
MARCH/APRIL 2019

Cover Price: £4.25
Frequency: 6 issues a year

Standard annual subscription rates:
UK: £25.20
Europe: £32
USA &Canada: £32
Rest of the World: £35

Practical Poultry magazine is packed with helpful chicken advice from incubating eggs to poultry housing, feeds to breeding, and showing to selling chickens.

This informative monthly magazine caters for chicken keepers at all levels, from beginners with a few chickens to established breeders working on small-scale commercial production.

If you keep chickens, you need Practical Poultry magazine!

---
People love a magazine subscription for Christmas, it makes the perfect present.

Why not give Practical Poultry to your friend or loved one?

Check out our great offers on this page or click or the special offers tab above to view our full range of magazines.
---
SUBSCRIBE TO PRACTICAL POULTRY...
Never miss an issue
Free delivery to your door
Save money on the shop price
Free membership to our Book Club, where you save 25% off all listed titles

Editor's email: pp.ed@kelsey.co.uk
Subscription email: subs@kelsey.co.uk

Be the first to read each issue and subscribe now. Your magazines will be sent direct to your door before they go on sale in the shops.