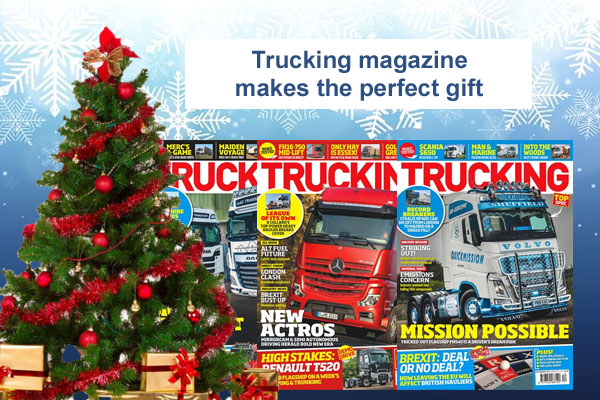 TRUCKING MAGAZINE

A subscription to Trucking magazine will make the perfect Christmas gift!

To guarantee the first issue won't be received before Christmas, please choose to start your subscription with the issue named:
FEBRUARY 2019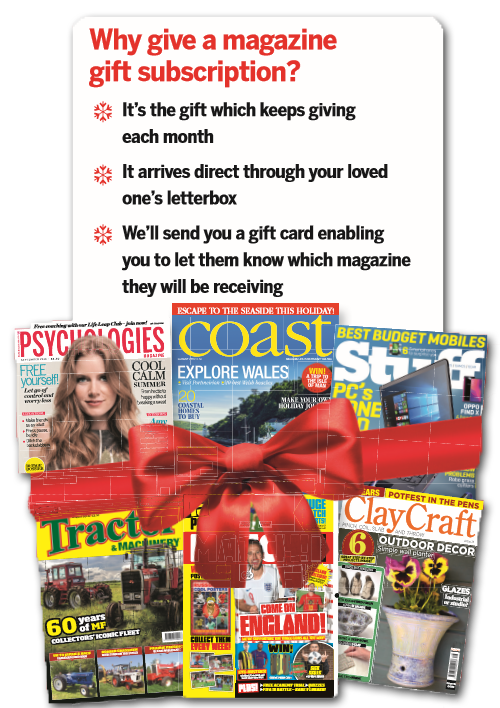 Cover Price: £4.20
Frequency: 13 issues a year

Standard annual subscription rates:
UK: £54.60
Europe: £68.00
USA & Canada: £68.00
Rest of the World: £74.00
Trucking magazine is read by all levels of the industry, this quality magazine offers you a unique mix of news, features, commentary and road truck tests.
Many of Trucking's writers and photographers are professional truck drivers, so there's plenty of reader involvement, combined with free legal advice, training, competitions and a popular letters page.
SUBSCRIBE TO TRUCKING MAGAZINE...
Never miss an issue
Free delivery to your door
Save money on the shop price
Free membership to our Book Club, where you save 25% off all listed titles

Editor's email: trucking.ed@kelsey.co.uk
Subscription queries email: subs@kelsey.co.uk

Be the first to read each issue and subscribe now. Your magazines will be sent direct to your door before the magazine goes on sale in the shops.