THE GREAT OUTDOORS MAGAZINE

A subscription to The Great Outdoors magazine will make the perfect Christmas gift!

To guarantee the first issue won't be received before Christmas, please choose to start your subscription with the issue named:
FEBRUARY 2019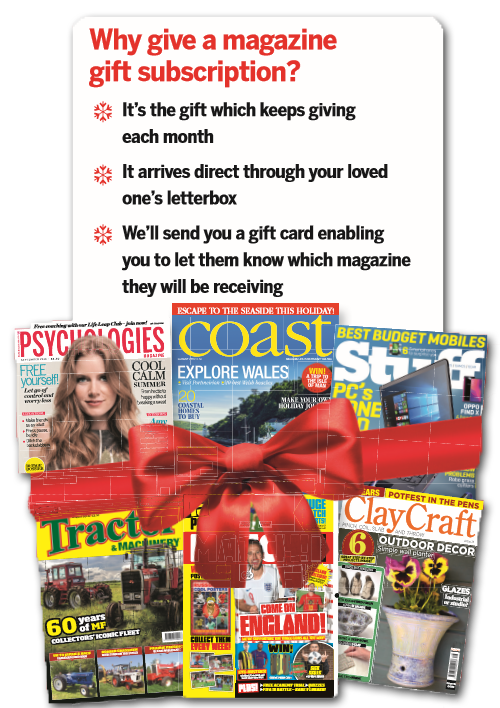 Cover Price: £4.60
Frequency: 13 issues a year

Standard annual subscription rates:
UK: £59.80
Europe: £73
USA & Canada: £73
ROW: £80

The Great Outdoors Magazine was created by hillwalkers for hillwakers, The Great Outdoors Magazine has been providing outdoor enthusiasts with ideas, inspiration and the best gear reviews in the industry for 37 years.
Published every four weeks, Britain's original outdoor magazine is packed full of stunning photography, top class writing and brilliant walking and backpacking routes, along with authoritative gear reviews from the country's most experienced team of testers and essential skills advice from highly qualified outdoor instructors.
Regular contributors include our Equipment Editor Chris Townsend – the UK's most experienced long-distance walker – as well as comedian Ed Byrne and respected outdoor writers Jim Perrin, Ronald Turnbull, Judy Armstrong and Dan Bailey.
SUBSCRIBE TO THE GREAT OUTDOORS...
Never miss an issue
Free delivery to your door
Save money on the shop price
Free membership to our Book Club, where you save 25% off all listed titles
Editor's Email: emily.rodway@kelsey.co.uk
Subscription Email: subs@kelsey.co.uk

Be the first to read each issue and subscribe now. Your copies will be sent direct to your door before they go on sale in the shops.