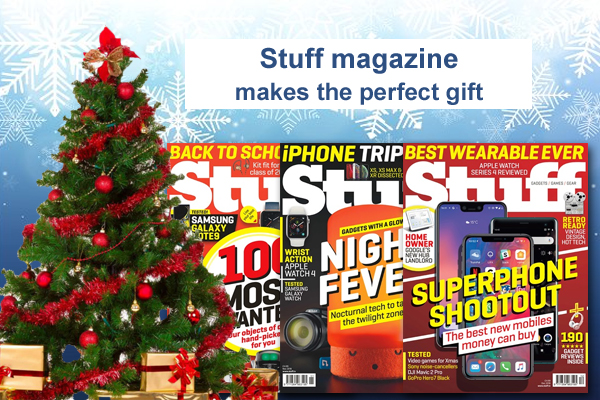 STUFF MAGAZINE



A subscription to Stuff magazine will make the perfect Christmas gift!

To guarantee the first issue won't be received before Christmas, please choose to start your subscription with the issue named:
FEBRUARY 2019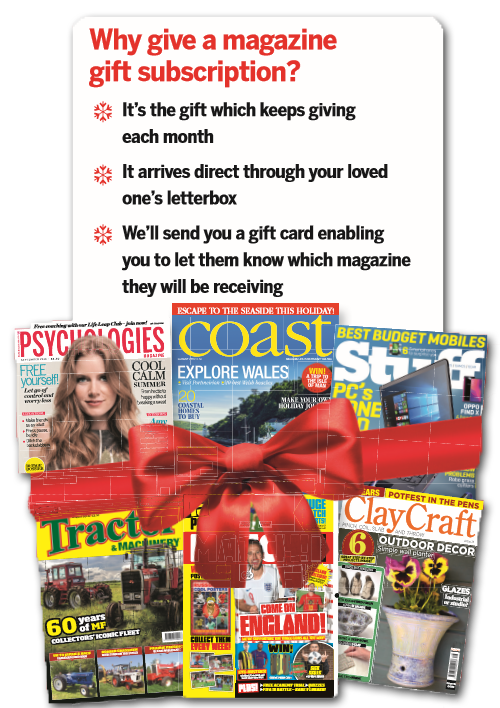 Cover Price: £4.99
Frequency: 13 issues a year

Standard annual subscription rates
UK £64.87
Europe: £78.00
USA & Canada: £78 .00
Rest of the World: £85.00

Since 1999, we have been an oracle for a generation of tech addicts.
Stuff has been a companion to its devoted readership through massive technological change and has documented and explained every major tech trend. We're always surfing just ahead of the curve, smiling from ear to ear.
And Stuff is much more than just the fastest and funniest technology magazine on the newsstand. Our website filters the most important gadget news and happenings, keeping readers in the loop with the hottest technology and gadget reviews, videos, how-tos, interviews and features, all delivered in its witty and celebratory tone.
Then there's the sublimely swipeable Stuff app. Taking the template of Stuff magazine, it's built from the ground up for functionality, and is stuffed to the virtual rafters with 360-degree photos, galleries and hands-on videos.
Put simply, Stuff is the smarter gadget media brand.