RETRO JAPANESE MAGAZINE

A subscription to Retro Japanese magazine will make the perfect Christmas gift!

To guarantee the first issue won't be received before Christmas, please choose to start your subscription with the issue named:
SPRING 2019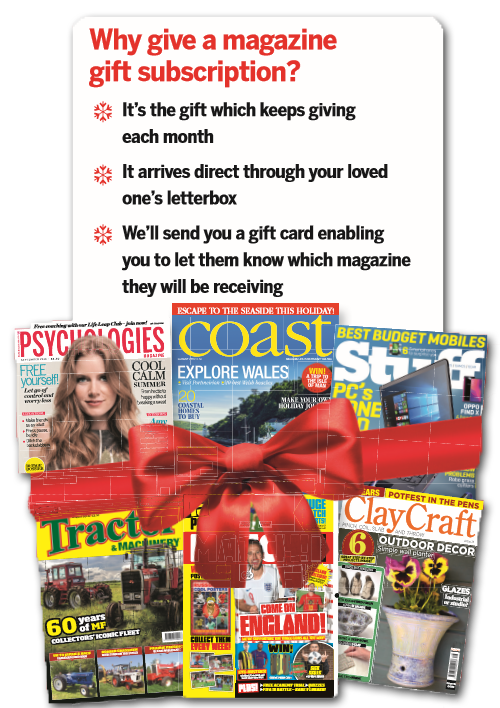 Retro Japanese magazine:
Cover Price: £4.99
Frequency: 4 issues a year

Standard annual subscription rates:
UK: £19.96
Europe: £24
USA & Canada: £24
Rest of the World: £26

Retro Japanese is a magazine devoted to the growing love for Japanese classic cars. Focussing on stock or lightly-modified cars, Retro Japanese is all about the cars we remember from our youth, from the first wave of Japanese classics in the 1960s, through to the exciting products of the early 2000s.
The magazine features the products of Toyota, Honda, Subaru, Nissan, Datsun, Mitsubishi, Suzuki and Daihatsu but also the obscure cars of yesteryear, such as Autozam, Mitsuoka, Isuzu and Mikasa. From family favourites such as the Toyota Corolla, Mazda 323 and Nissan Bluebird to fearsome sportscars, such as the Nissan Skyline, Toyota Supra and Mitsubishi GTO, Retro Japanese has plenty of variety, with cars usually in OEM or OEM+ form.


---
SPECIAL ISSUE - NEW FOR 2018
In 2018 Retro Japanese will be published, as usual, 4 times a year. But there will also be a special issue on a feature car! Subscribers to Retro Japanese will be offered this one off publication at a discounted rate and receive the magazine before it reaches the shops.
Subscribe now and start enjoying the benefits of a Retro Japanese subscription.
Publishing Schedule

Spring Issue - Went on-sale in March
Summer Issue - On-sale in June
Autumn Issue - On-sale in August
Special Issue - On-sale in October
Winter Issue - On-sale in December
Watch this space for more information about this special issue!
---
SUBSCRIBE TO

RETRO JAPANESE MAGAZINE...

Never miss an issue
Free delivery to your door
Save money on the shop price
Free membership to our Book Club, where you save 25% off all listed titles

Be the first to read this exciting new publication and subscribe now. Your issues will be sent direct to your door before the magazine goes on sale in the shops.