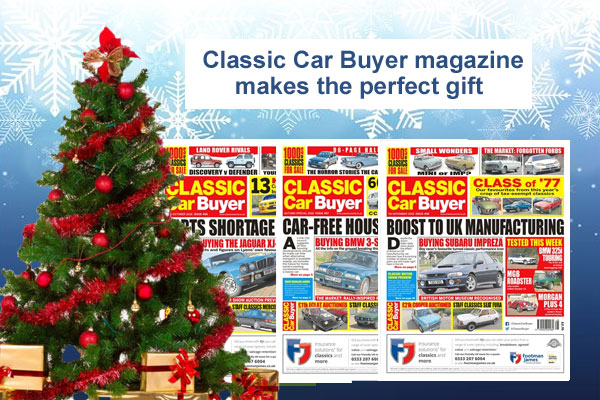 CLASSIC CAR BUYER MAGAZINE

A subscription to Classic Car Buyer magazine will make the perfect Christmas gift!

To guarantee the first issue won't be received before Christmas, please ensure you select the correct start date. If you have any questions please email subs@kelsey .co.uk and if neccessary we will be able to update your subscription.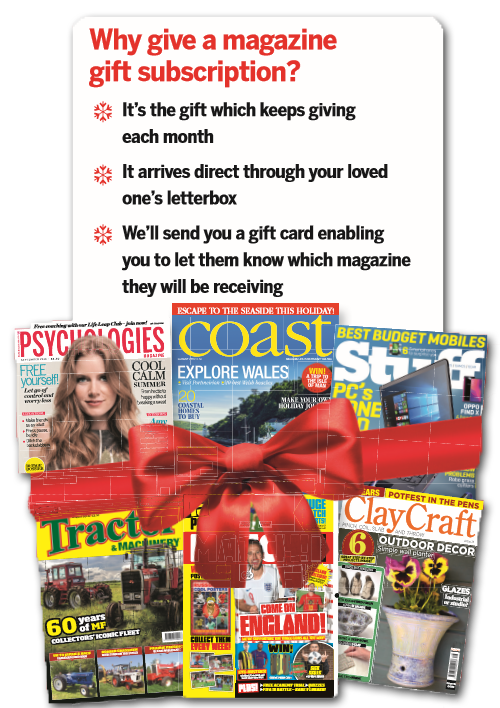 Classic Car Buyer magazine:
Cover Price: £2.60
Frequency: 51 issues a year

Standard annual subscription rates:
UK: £132.60
Europe: £199.00
USA & Canada: £199.00
Rest of the World: £225.00

Classic Car Buyer is Britain's leading weekly newspaper for classic car enthusiasts. Out every Wednesday, it's packed with the biggest and most comprehensive news section plus auction reports and events - anything related to the classic car scene, you can read about here first. In addition, you'll also find in-depth features covering all aspects of owning a classic car – buying, maintaining, driving and – crucially - enjoying.

There are comprehensive buying guides, informative road tests, a nostalgic pull-out spread depicting a scene from the halcyon days of motoring, staff car sagas, guest columnists, market reviews, a detailed club directory and a regularly updated price guide. The publication is also packed with hundreds of cars and parts for sale in its Free Ads section, making it THE place to buy or sell your classic. There is a dedicated classifieds spread on classic commercial vehicles and machinery. Classic Car Buyer provides the best insight into bread and butter classics – every week!

Classic Car Buyer is backed by a hugely knowledgeable team who have had years of experience running their own classics. That combined with an unending enthusiasm for classic motoring makes for a most informative and entertain read.

SUBSCRIBE TO CLASSIC CAR BUYER ...
Never miss an issue
Free delivery to your door
Save money on the shop price
Free membership to our Book Club, where you save 25% off all listed titles

Editor's email: ccb.ed@kelsey.co.uk
Subscriptio queries email: subs@kelsey.co.uk

Be the first to read each issue and subscribe now. Your copies will be sent direct to your door before they go on sale in the shops
Other customers also bought ...