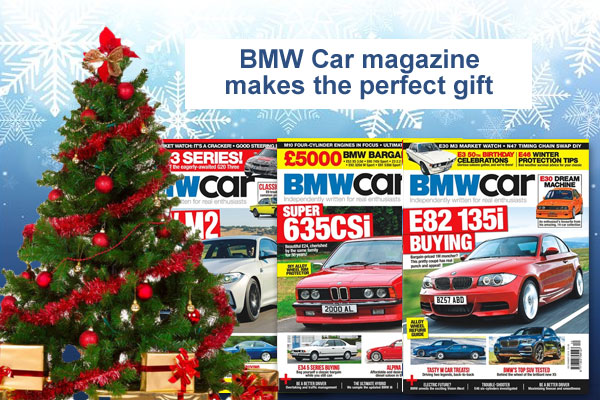 BMW CAR MAGAZINE

A subscription to BMW Car magazine will make the perfect Christmas gift!

To guarantee the first issue won't be received before Christmas, please choose to start your subscription with the issue named:
FEBRUARY 2019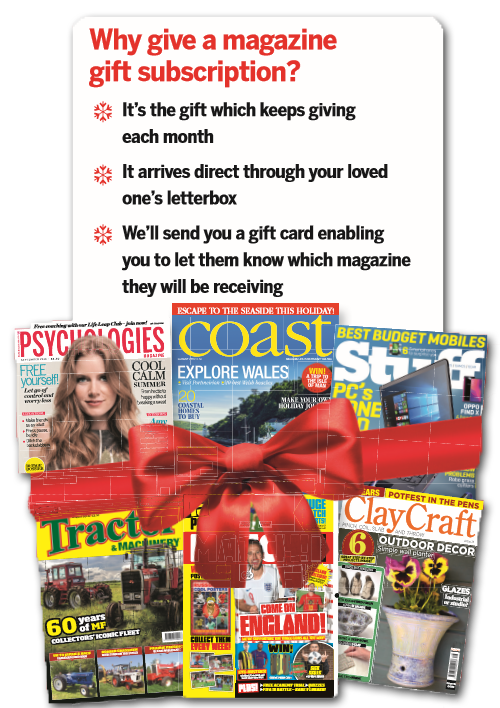 Cover Price: £4.99
Frequency: 13 issues a year


Standard annual subscription rates:


UK: £64.87
Europe: £78
USA / Canada: £78

Rest of the World: £85
BMW Car
– The world's finest BMW magazine
As well as keeping you abreast of new developments in 21st Century technology with road tests of the latest machinery BMW Car delves into the history behind such groundbreaking classics like the 328 to more modern icons such as the awesome CSLs, E30 M3s and the M1.

It doesn't stop there though as BMW Car also brings you up to date with the latest high performance machinery from the major tuning firms, the stories behind forgotten prototypes, in-depth Buying Guides and the latest market news.
Ensure you don't miss out on everything that's worth knowing in the world of the blue and white roundel – essential reading for all fans of this great marque.

SUBSCRIBE TO BMW CAR MAGAZINE...

Never miss an issue
Free delivery to your door
Save money on the shop price
Free membership to our Book Club, where you save 25% off all listed titles

Editors Email: bmw.ed@kelsey.co.uk
Subscription Email: subs@kelsey.co.uk

Be the first to read each issue and subscribe now. Your copies will be sent direct to your door before they go on sale in the shops.