Welcome to Rolls-Royce & Bentley Driver

Buying as a Christmas Present? Make sure you choose to start your Subscription with the
ISSUE 004
to guarantee no Magazines are sent before Christmas

Cover Price: £4.95
Frequency: 4 issues a year

Standard annual subscription rates:
UK: £19.80
Europe: £23.99
USA / Canada: £23.99
Rest of the World: £25.99

Rolls-Royce & Bentley Driver is a brand new publication which launched in April 2017.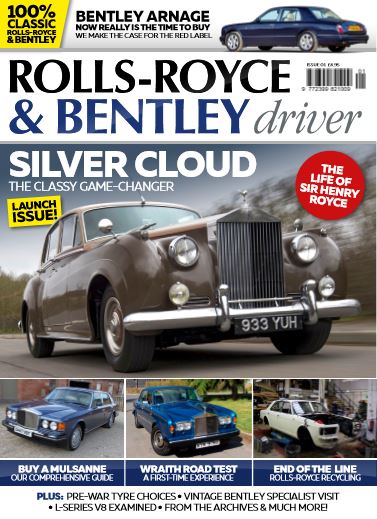 Celebrating two of Britain's most prestigious automotive marques, Rolls-Royce & Bentley Driver magazine aims to be the definitive quarterly publication for all Rolls-Royce and Bentley enthusiasts and owners. Principally focusing on the classic models of these luxurious car brands, it will offer comprehensive coverage of the most popular versions from both Rolls-Royce and Bentley, ranging from immediately after WW2 up to around the turn of the millennium. Undoubtedly, there will be some coverage of pre-war models, and we will feature modern classics such as the Bentley GT coupe. Whatever the model, however, our aim with Rolls-Royce & Bentley Driver magazine is to offer a mix of owners' stories, buying advice, technical hints and tips and inspiration on how to restore, maintain, and, crucially, enjoy your favourite Rolls-Royce or Bentley.

Be the first to read this exciting new publication and subscribe now. Your first issue will be sent just prior to the on-sale date.