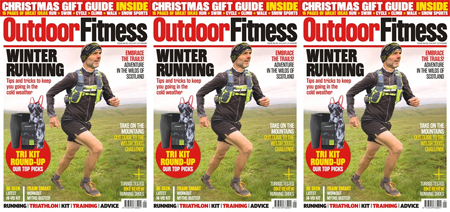 Welcome to Outdoor Fitness magazine
Outdoor Fitness magazine:
Cover Price: £4.50
Frequency: every 6 weeks
Editor: John Shepherd
Contributing Editor: Jonathan Manning
Digital Editor: Katherine Weir

Standard annual subscription rates:
UK: £36.00
Europe: £44.99
USA & Canada: £44.99
Rest of the World: £48.99
Outdoor Fitness magazine is packed with inspirational adventures and challenges: everything from cycling over Alpine mountain passes to running your first off-road event, from heading out with your mates for an overnight mountain biking trips to competing in your first triathlon. And it's crammed full of expert training advice to get you fitter, faster and stronger than ever before. Our experts know you're short on time but have big ambitions, so their targeted advice will help you achieve your goals, get in shape and tick off some great life experiences.

So go on what are you waiting for, subscribe to Outdoor Fitness magazine today!

Please note that we can only deliver subscription gifts where applicable to addresses within the UK.