Welcome to GT Porsche

Buying as a Christmas present? Make sure you choose to start your subscription with the
FEBRUARY 2018 ISSUE
to guarantee no magazines are sent before Christmas

Cover Price: £4.80
Frequency: 13 issues a year

Standard annual subscription rates:
UK: £62.40
Europe: £74.49
USA & Canada: £74.49
Rest of the World: £82.49

GT Porsche is the leading independent Porsche magazine for all owners, drivers and enthusiasts of Germany's most famous sports car maker. Packed full of the latest model reviews, buying guides, classic features, motor sport coverage and the latest news GT Porsche is a must for all Porsche fans.

Produced to the highest standards GT Porsche combines the best writers with the greatest photographers and ground breaking design to bring you the very best Porsche magazine on sale today.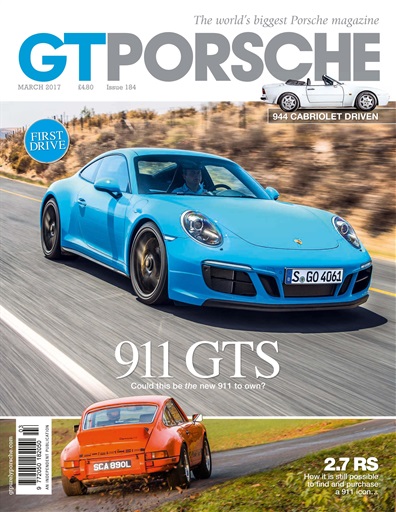 SUBSCRIBE TO GT PORSCHE MAGAZINE...

Never miss an issue
Free delivery to your door
Save money on the shop price
Free membership to our Book Club, where you save 25% off all listed titles

Be the first to read each issue and subscribe now. Your copy will be sent direct to your door before the magazine goes on sale in the shops.